Today we had an early start to catch some sunset light at lake wannaka. So after an short night of sleep we started our van. Didn't even had any coffee?
Lake Wannaka
Well return to our subject for this morning lake Wannaka and it's famous tree. I didn't prepare anything for this. My original idea was taking pictures of the milky way there. But with the cloudy weather that was a no go. So this morning we were lucky with a nice sunrise we planned the tree. While we arrived there was already a large crowd at "work" catching those soft sunbeams and the scenery and off course the tree. What else?
I knew Wanaka was popular for this tree spot… but beyond my imagination was the crowd size capturing that same tree. Indeed a tree?!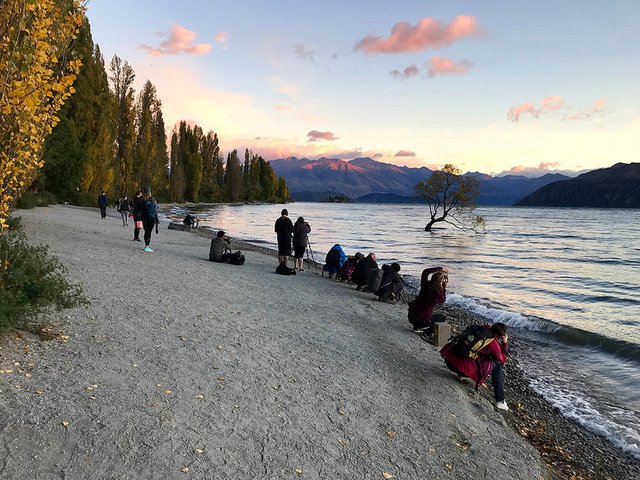 Took a few snapshots and drove to the other side of the lake to enjoy some sunshine, the autums starts scenery and finally my coffee!
Rob Roy glacier
We read about this Rob Roy glacier and first it wasn't on our list because we thought "hey we have Fox and Jozef glaciers coming". Glad we changed our plan and did this one. Where do I start.. actually at the rosd leading to the carpark for this walk. Beautiful scenery on this gravel drive with some wet surprises. Plus minus 30km on a gravel road and sometimes a stop to cross a river trough a ford yeah!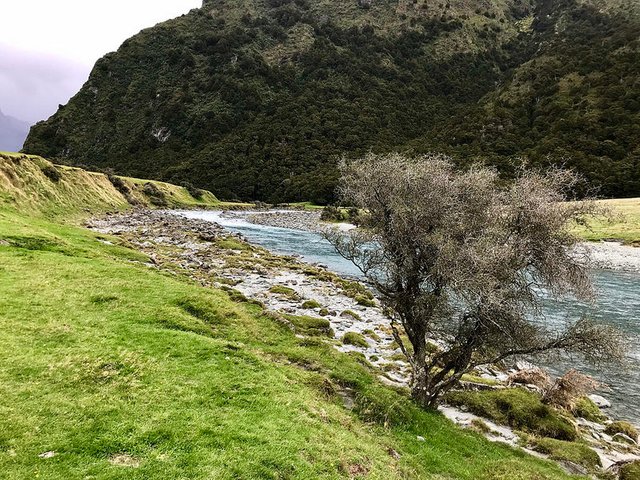 After the drive we started the trail and you start along the river and cross it soon by a swing bridge. We had lots of winds so we had some fun on that bridge? then you'll just follow the track up and up. Till that moment you decide to step away from the track and you get this scenery.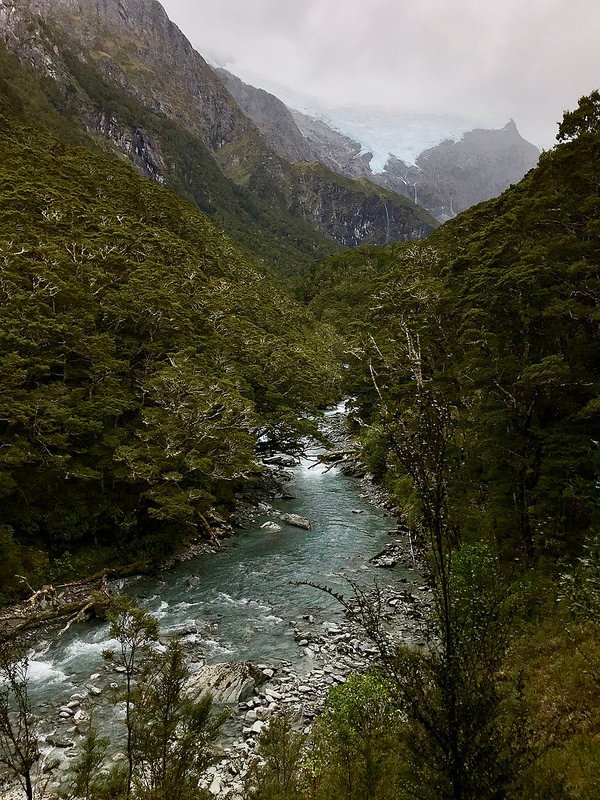 Still don't know what's better this or the end. Can you decide?
The end brings you in this arena like theater full of sounds. Roaring rivers and waterfalls, birds (no keas here for us) and a scenery like this.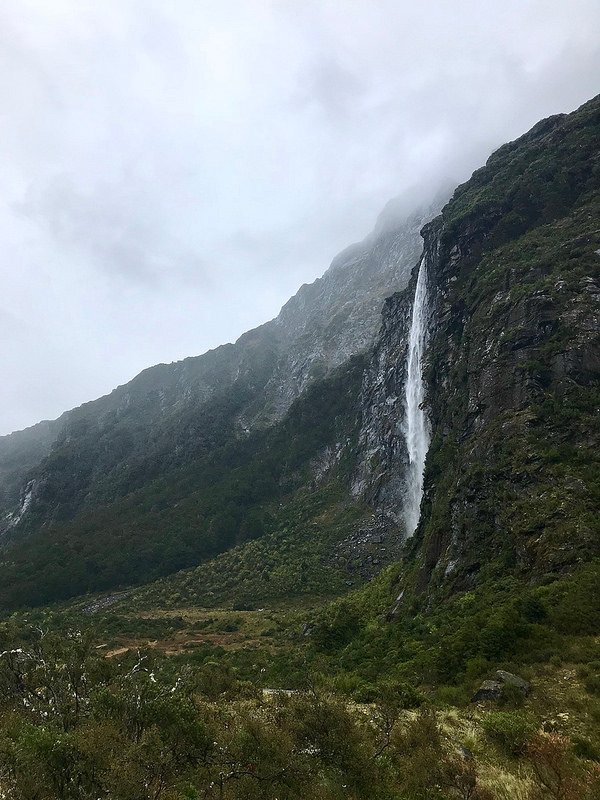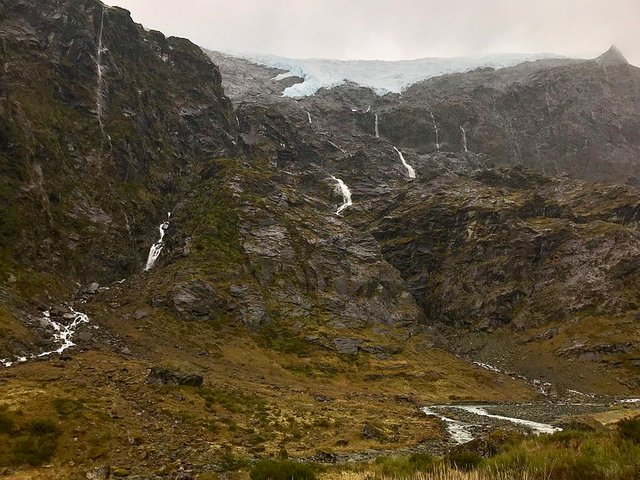 Which one do you choose?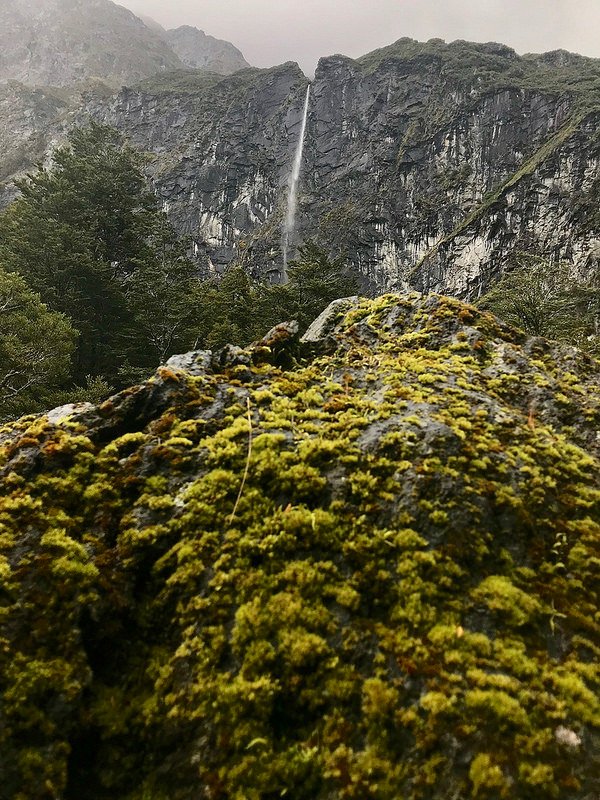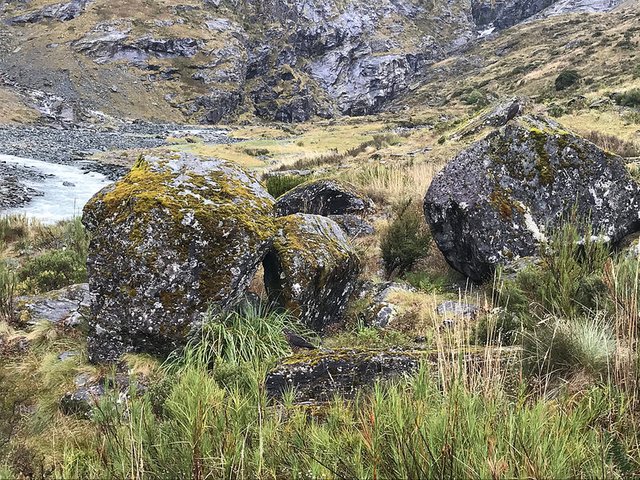 Spot the birds ?

During our walk it started raining a lot so after a while playing there we decided to go back to the van.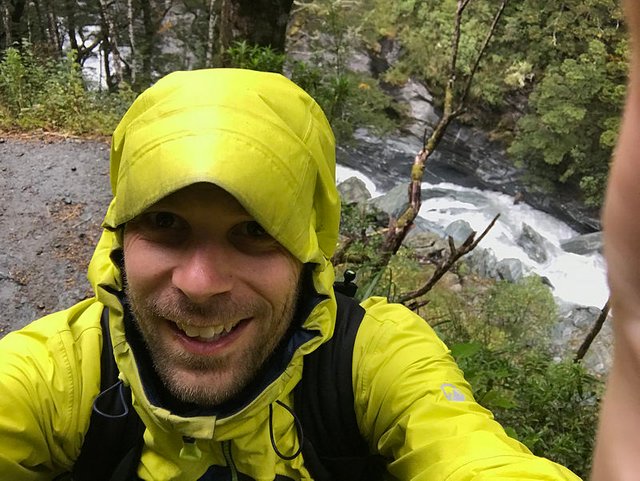 Because we had some fords on our way back that will flood after lots of rain.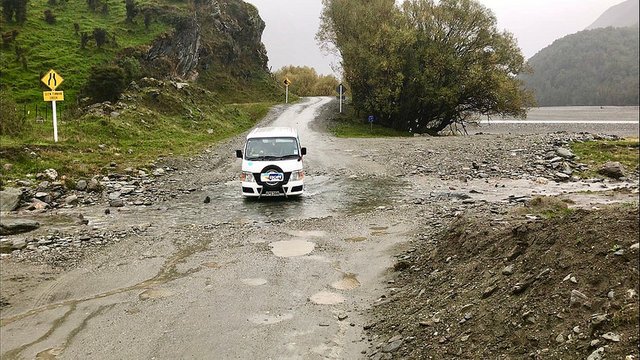 After our drive back over that fantastic gravel road we decided to grab a coffee in Wannaka. Pretty good one they serve there with even icecream. So we tried that as well ?
Because it kept raining and raining we drove up to the start of the Haast pass. So we could start fresh tomorrow at the Blue Pools.