This morning we woke up without any rain at all yeah! We had to get up early because we needed to be gone from this campspot before 7. So we did?? no seriously it was a nice day to get up early with even a sunrise while driving to our next stop the Rawhiti cave.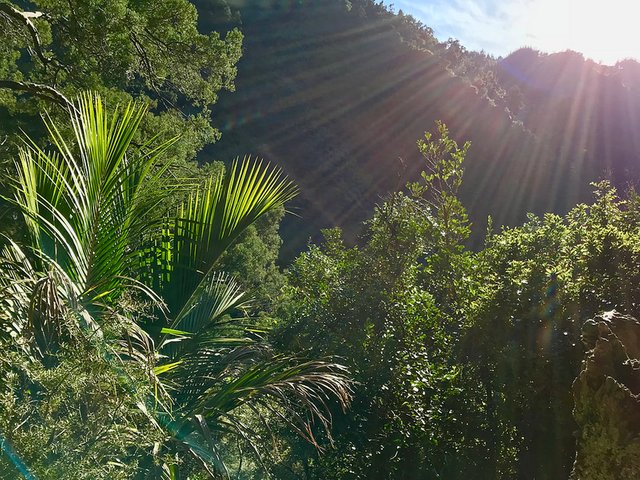 Sounds spooky isn't it? Rawhiti is a public cave but there are no guided tours anymore. You can enter these caves only driving over private lands. So if your going please keep the gates closed after driving through them to keep this freak of nature cave available for public!
Rawhiti cave
We started this track quite easily but it soon gets very steep and slippery. I even thought sometimes where is this going to, what am I doing here!? Some goats we've met amongst our way to the cave and that's about it, you'll be alone here?
When your seeing the cave opening it is really jawdropping. It is really impressive to see, not like anything I've seen before.
It's not a real cave like we did earlier at Arthurs Pass. It's more a deep pit in the ground and there is a pathway leading downstairs to a platform. Sounds really boring I think? ?
Let's try to complete the picture in your head, there are thousands, maybe millions of stalactites hanging from the pit wall. They differ from huge to groups of many small ones. Freaky part is the stalactites seem to grow towards the light. How could this be? Since when are water drips falling sideways!?
The stalactites are colored in multiple colors when you look close. This is moss and it's trying to catch as much light as possible. So this creates creapy stalactites reaching out of the cave trying to catch… something?
Oh of course when your eyes get used to the darker shadows while standing on the platform you'll start to see the stalagmites also together with al the pools. And ssh be quit and enjoy the sounds of drips falling in these pools.
To be honest normally I can enjoy things and start taking pictures while doing this. Here i needed to sit down first. It's breathtaking impressive (ok the steep climb did his part also?), this whole scenery.
Got the scenery in your head!?
Lets start with the pictures then?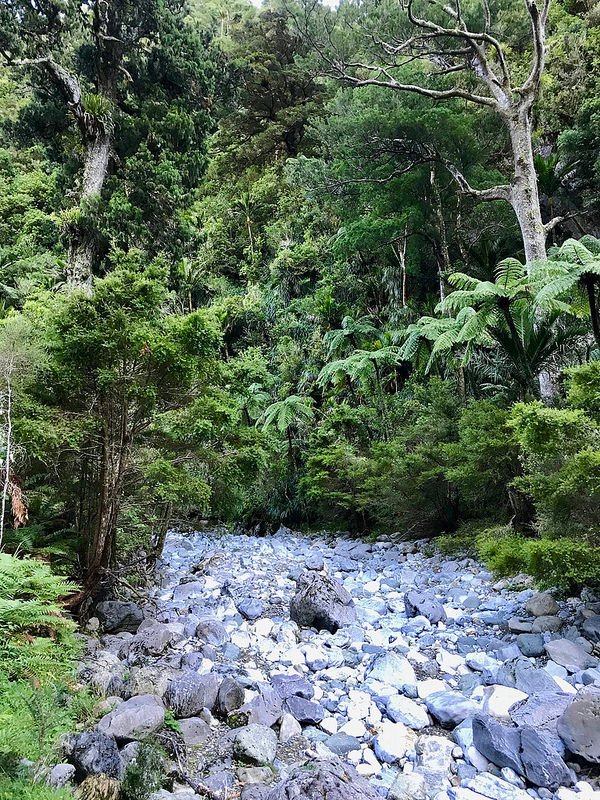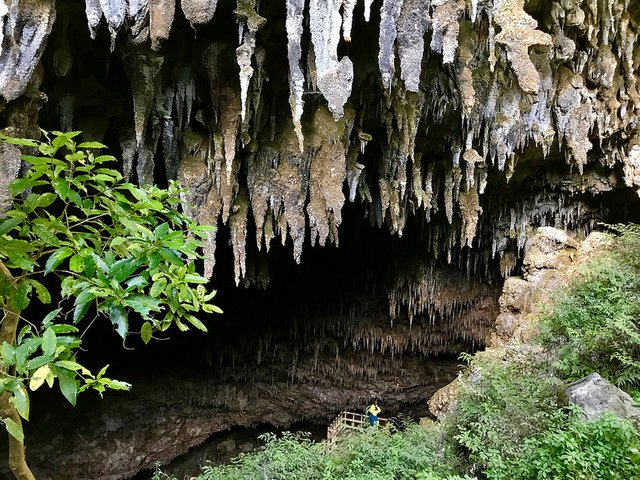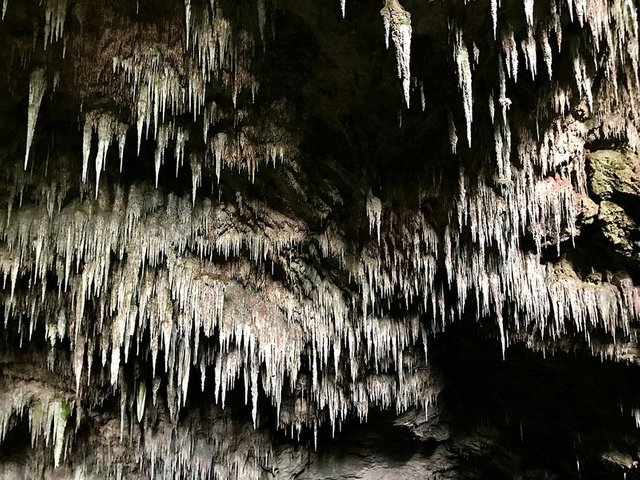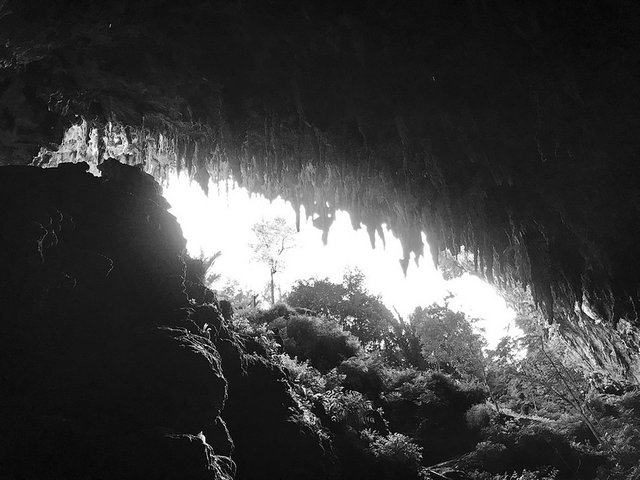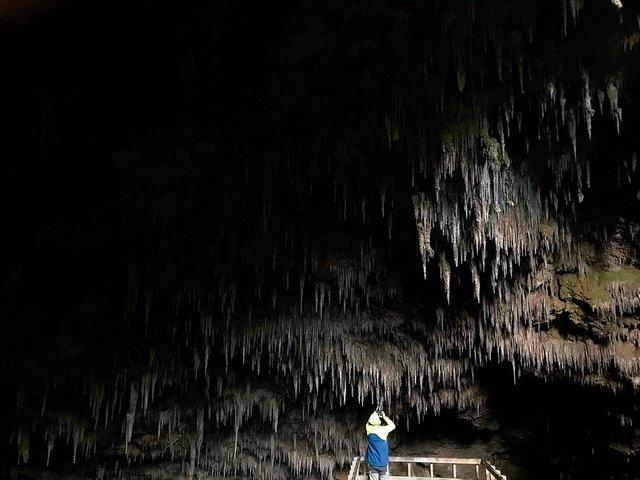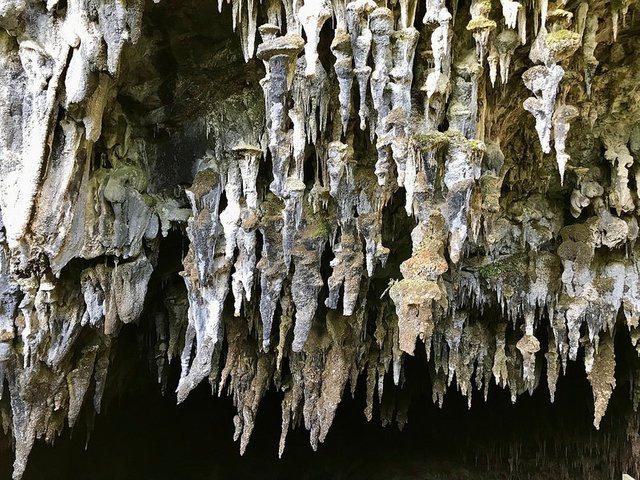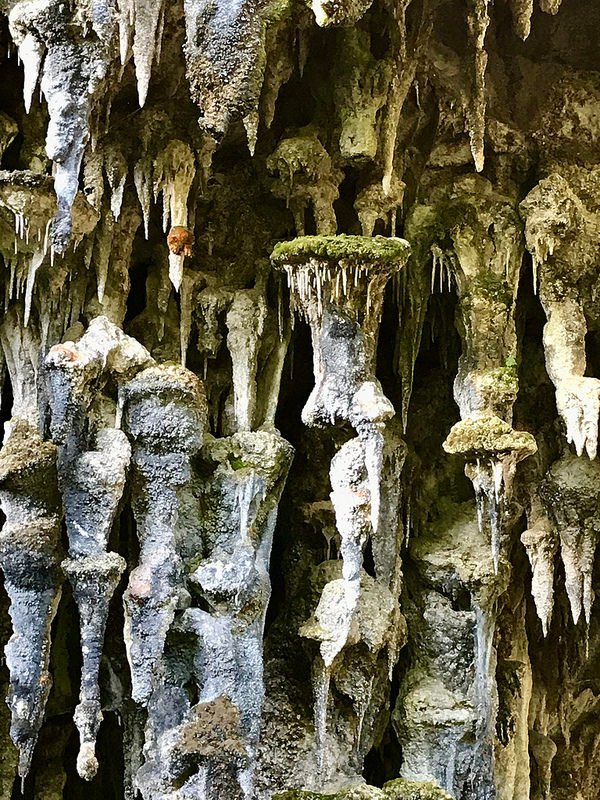 The Grove
After a while we returned from the cave because we wanted to see and do many more things today.
Next stop for a good decent breakfast and scenery (we hoped) is called the Grove. It's actually a walk in the park. My girlfriend wanted to see this one and normally she isn't loving the walk in the park things. But this one must be something special then.
At the carpark it really looks like a park. Lovely grassfield and some picknicktables on it. Perfect for a breakfast with a good cup of ☕️ and OMG sunshine! We've missed you☀️ while enjoying our breakfast your already looking at a huge green wall where you can't see anything through. Just thick curtains of green and a small opening the entrance to the grove.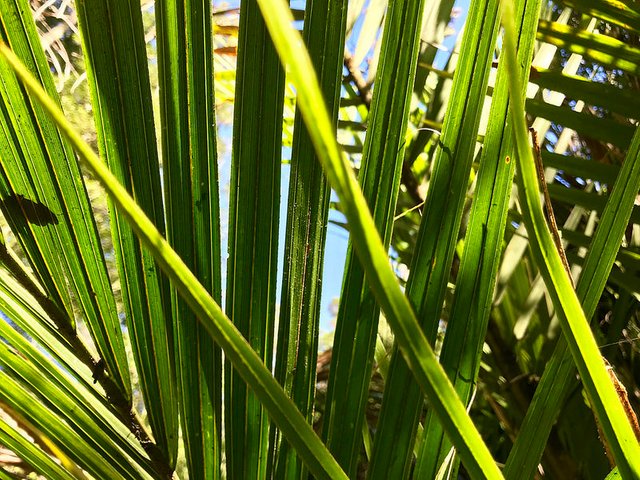 After our breakfast we started with the walk in the park. But wait I need to correct myself this is fun! You get a mysterious feeling while entering and the light has a shade of green here.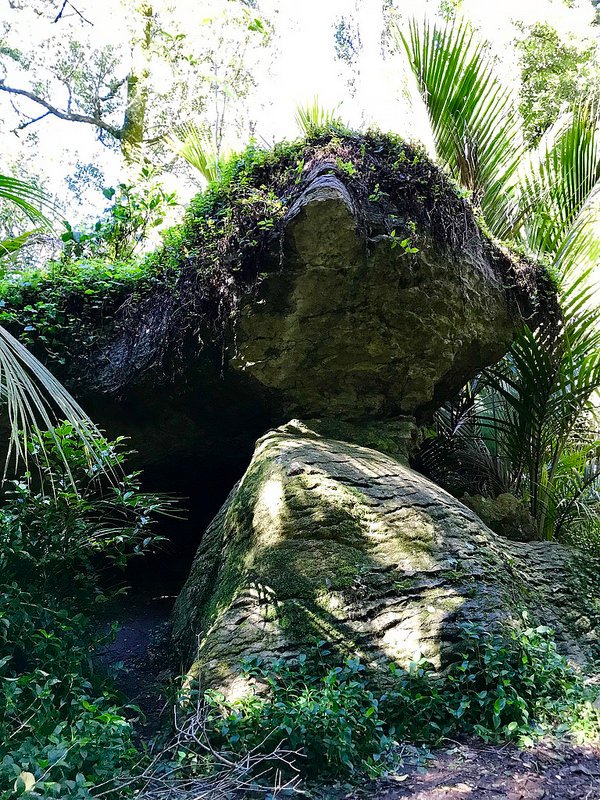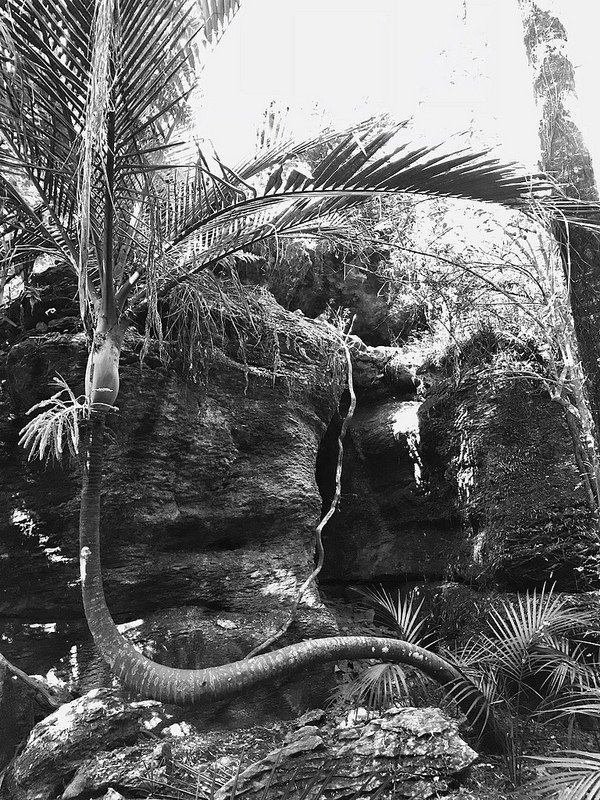 Soon you'll start to see rocks with trees growing on it, or more like around it. And then you need to get off the track just go explore every corner while rock climbing, duck for obstacles, crawl through small canyons. Around every corner a new adventure waits yeah!? while you're there search for the view outside you'll love it?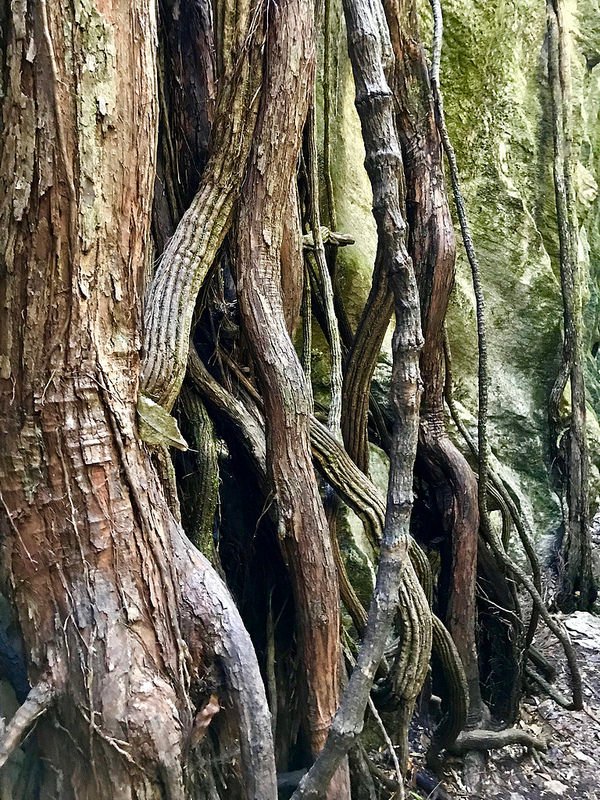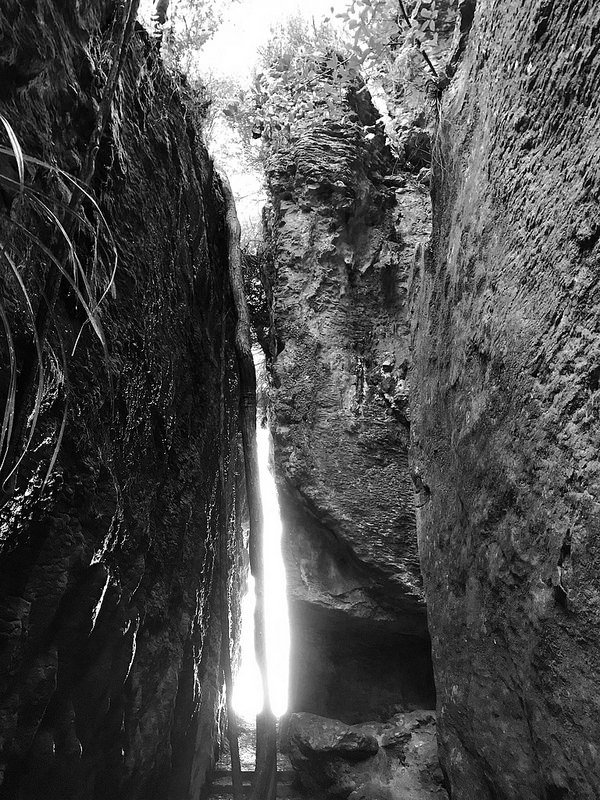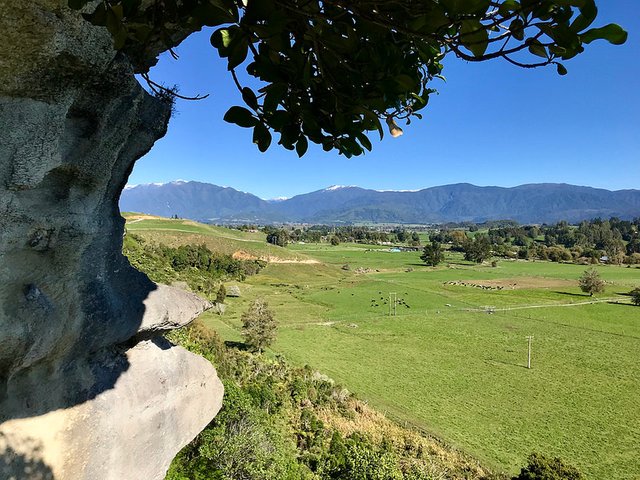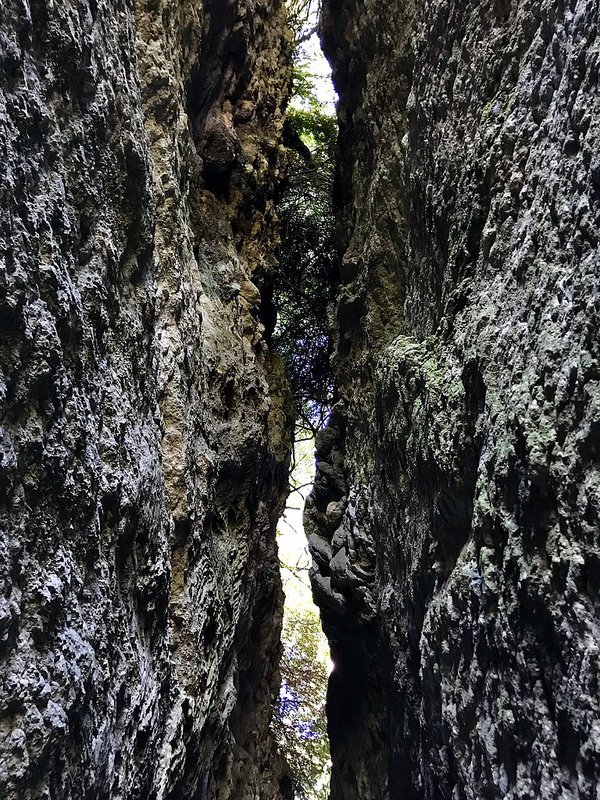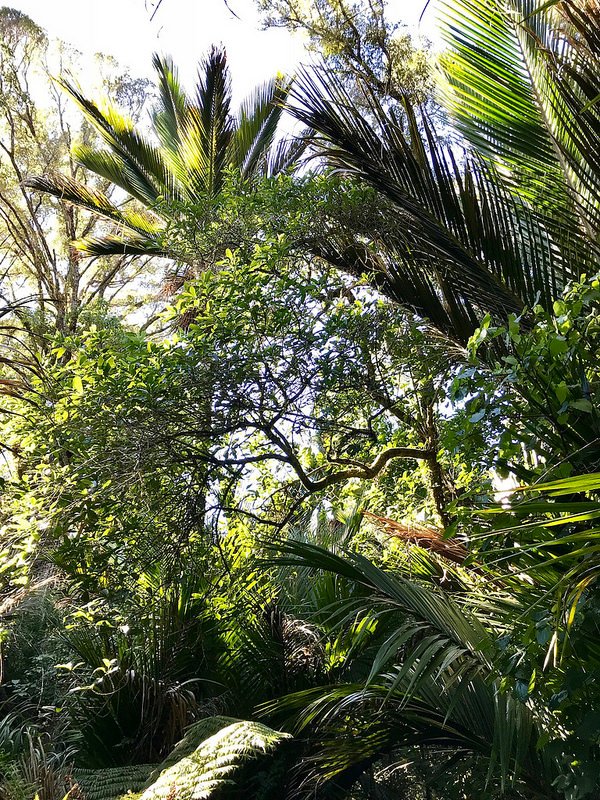 Wainui falls
Next stop will be a waterfall and they made a walk in the park from it. So it was kinda crowdy at the carpark but while your on the track it depends how many people you'll see. I only saw waterfalls, waterfalls oh did I mention waterfalls already?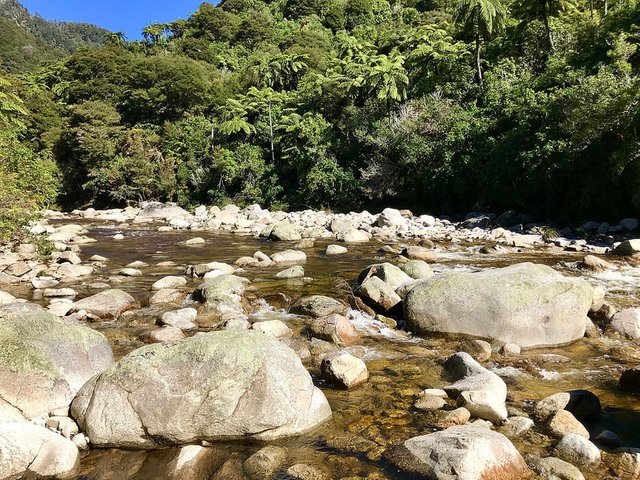 Ok not the biggest or heaviest falls at the beginning of the track just small streams wandering creating some small falls here. But nature is arranging the show very well to it's final act.
The track is crossing the river with a hanging bridge and brings you closer and closer to the end of the show.
Wainui falls isn't a big one but shows a lot of power?? Just before it falls it hits a rock spraying all the water. So when the sun has the right angle it must show some rainbows.
Around the pool lot of big rocks to climb on and to get out off the shadows from the trees. Just sit back and enjoy this little gem.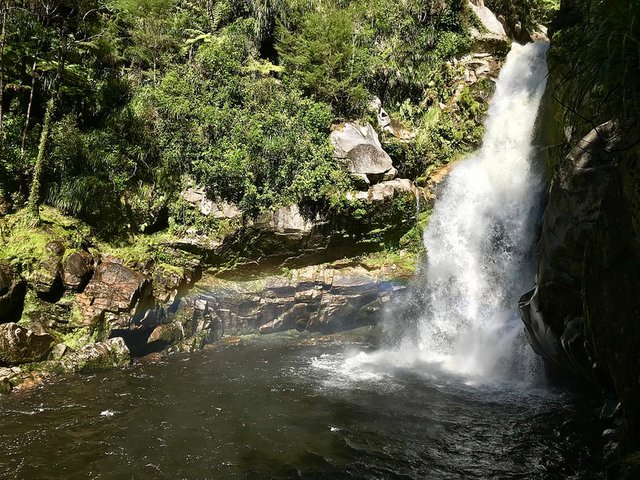 Wainui Bay Track to Taupo Point
My girlfriend wanted to do a specific part from the Abel Tasman track but unfortunately this part was closed, due to the recent forces of nature happened here. So we did this part of the track as an alternative.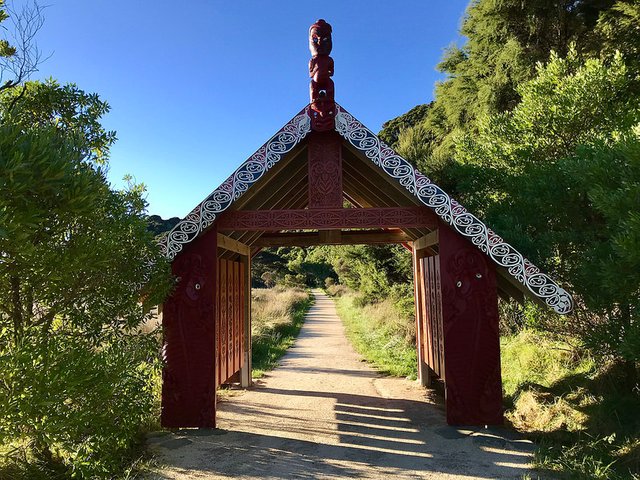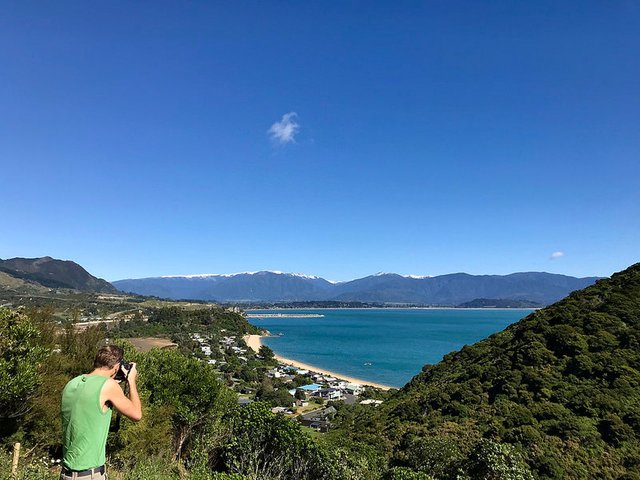 It's not a part of the famous tracks everyone is walking but the views are still stunning.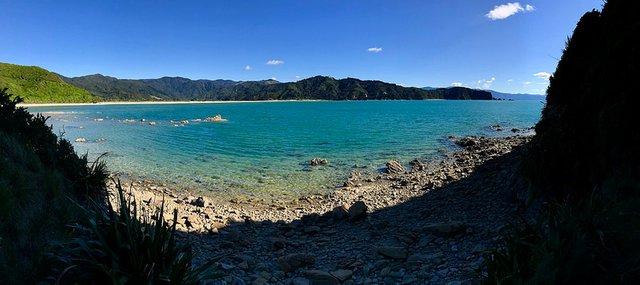 The track itself is not a loop it has an end (Taupo point) and then you need to return. The end was once a maori site. Now it's just beach and coves.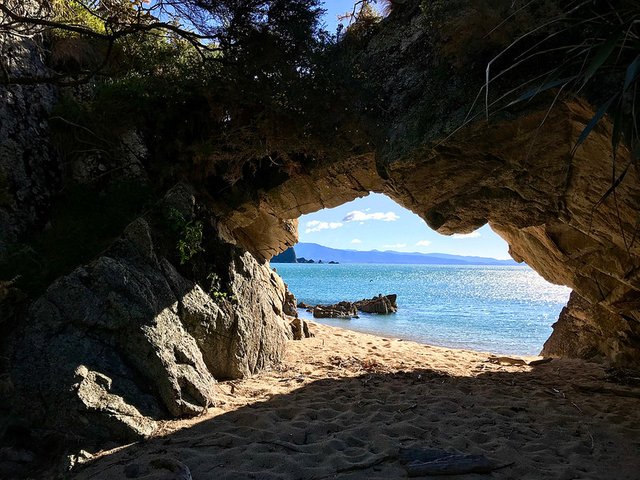 Fun part is you can have a detour because of high tide. A part of the track you can't walk and they created a escape part up the hill. We took that part so we had some forest as well and at our way back we simply had no choice? we tried to rockclimb the part covered by water but choose the safer route because it's slipery and we already had a long day.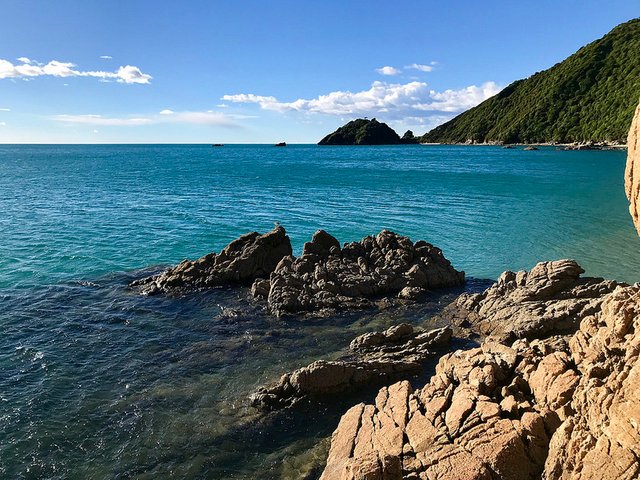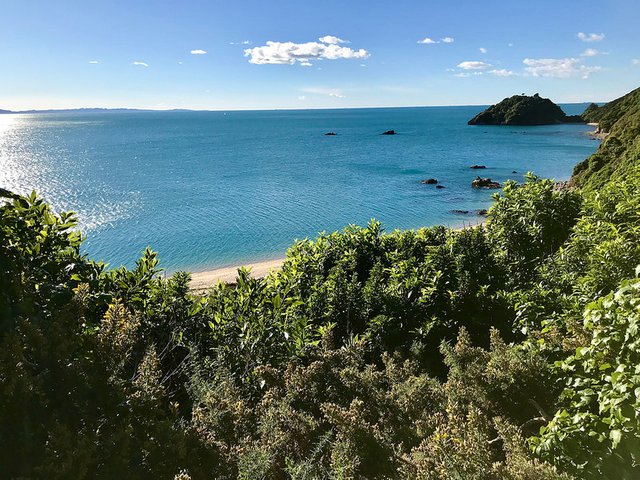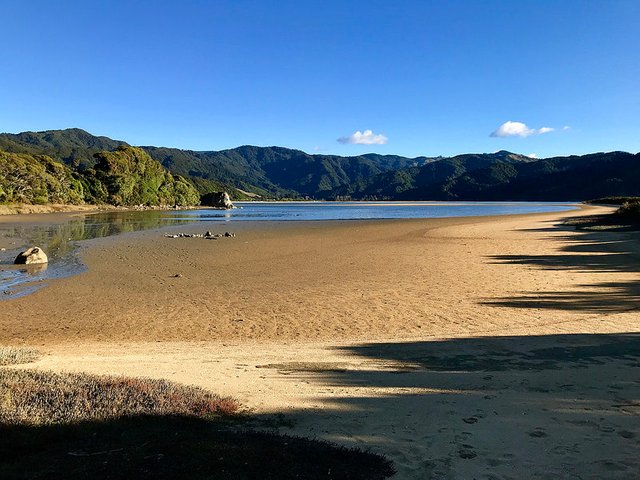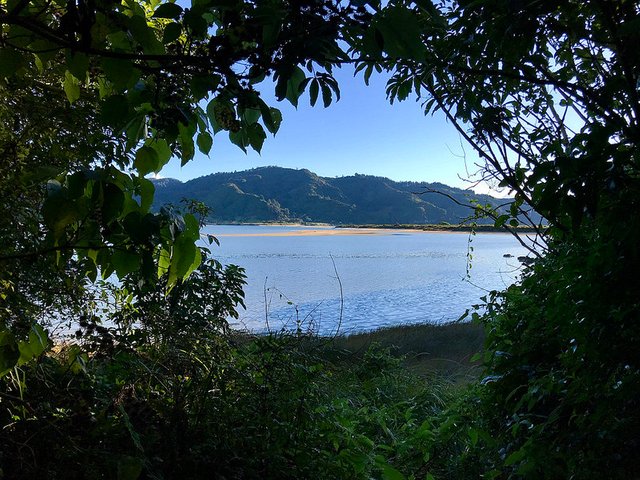 Change of plan
After this we needed to choose a new destination because of the closed track. We choose to do the Mount Robert track tomorrow. So off we go for our long drive towards the mountains again!