Today where driving as far north as possible with our van. We woke up at the beach again and decided to travel today as far as we could to drive down afterwards. After today the end is coming nearby for this wonder full trip. But don't think about that first the far north region today. For us the far north has a mystical feeling (like many other people share the same feeling I think) because of the northernmost bit location. Far north has the famous lighthouse at the Maori fabled Cape Reinga.
Lighthouse at Cape Reinga
The classic lighthouse is kinda touristy but this is of course because this lookout is very beautiful. Think this is the most scenic lighthouse we've seen in New Zealand. You just don't look at another horizon line. Two seas do actually meet here, and their waves smash into each other creating stunning lines in the water. We're talking about the Tasman and the Pacific seas of course. And the smashing delivers beautiful zigzag patterns at the beach. Think the tree at the east side of the lighthouse is as famous as the lighthouse itself. Everyone was pointing at it. Didn't expect to see another famous tree after Wanaka. This tree found its origins in some Maori legends about spirits starting the trip to their afterlife in Hawaiiki.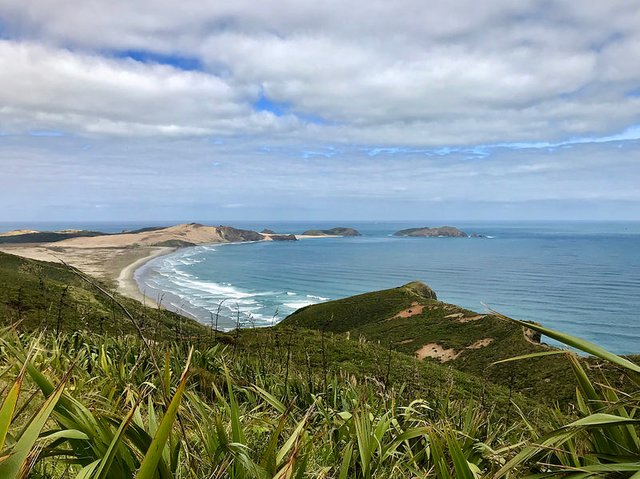 Te Werahi Beach walk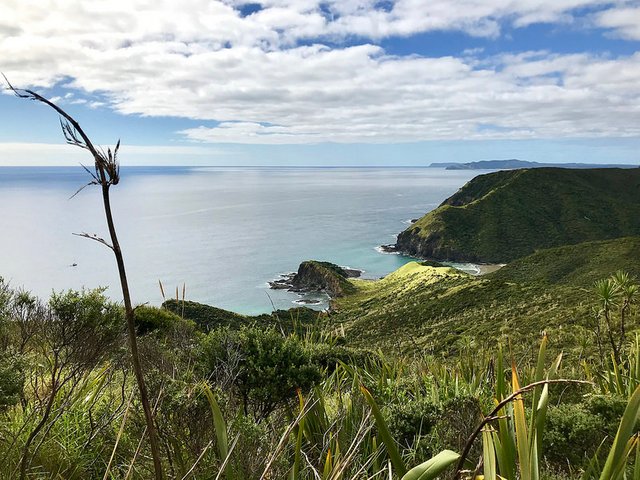 Sandy beach walk
From the parking you can go for two kinda different walks if you exclude the walk to the lighthouse. Because that one is a must do. You can walk to Te Werahi Beach or Sandy beach. The first one brings you to a scenic beach walk and the walk to sandy beach brings you to a little cove.
If you would love to walk, you can even walk to our next destination following the coastline from here. But we choose to take our van and get out for the sand dunes so we could stroll there.

Sand dunes
We already noticed these extraordinary dunes on our way up north, but now on our way back to the south you keep seining those dunes. Really strange in a totally green area, there are those gigantic sand dunes like they came out of nowhere.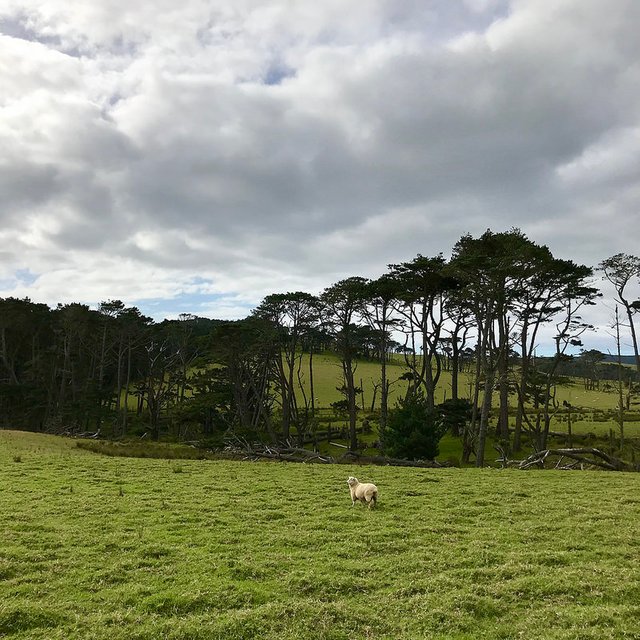 First you're driving through an area like the image above and then suddenly it's like this next image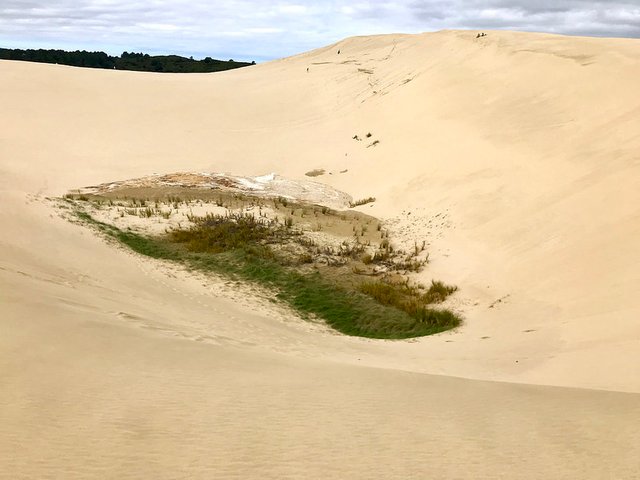 Te Paki is basically a coastal strip from 10km long by 1 km wide called sand dunes from around 150m high. How high? Yes indeed dunes from 150m high. The highest dune where I live is around 55m high.
At arrival the carpark looks full, but we were lucky someone left so we could grab his parking space. Lot of adventurous things you can find here. You can go for a boogie-board ride from the dunes or drive through the Te Paki Stream or get out and explore the dunes for hidden secrets. Those dunes hide a lot while watching from the first dune. Most people climb up to get down really quick with their boogie-board.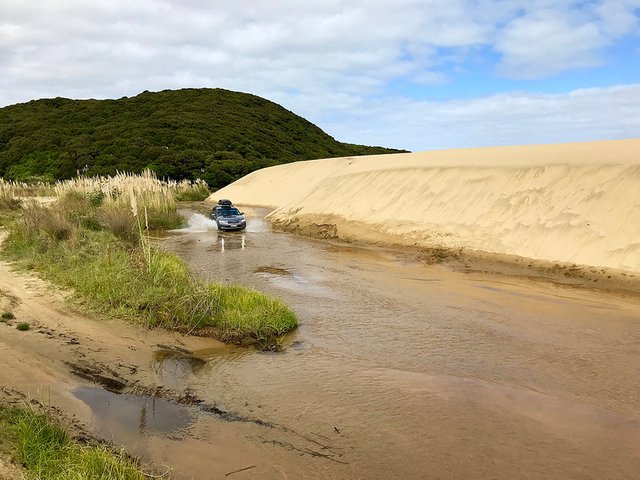 We stroll here around for a while, and there are lakes everywhere behind the dunes you can see from the first top. Did you say hidden lakes? Yes around the first top there are a few smaller ones (you must be lucky they're not dried up). But wander around to the right side for approx. 30 minutes and you will find a bigger lake at the border of the dunes and the trees there. While being here you get scenes from the movie Dune in your head or maybe some classic Lawrence of Arabia fantasies.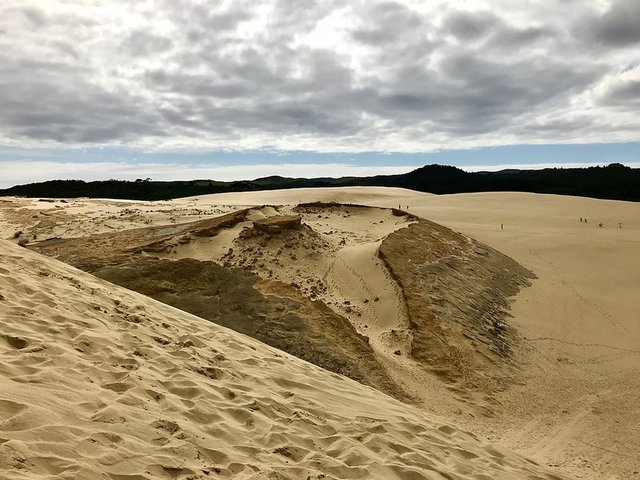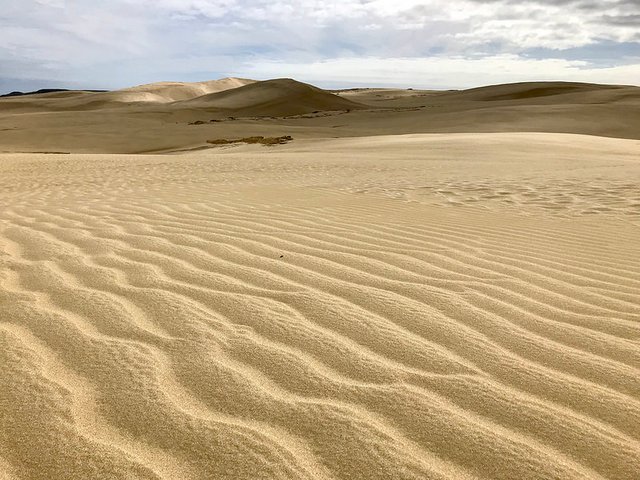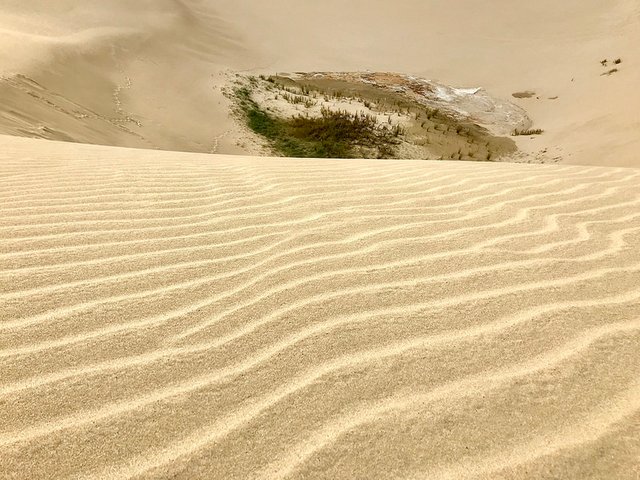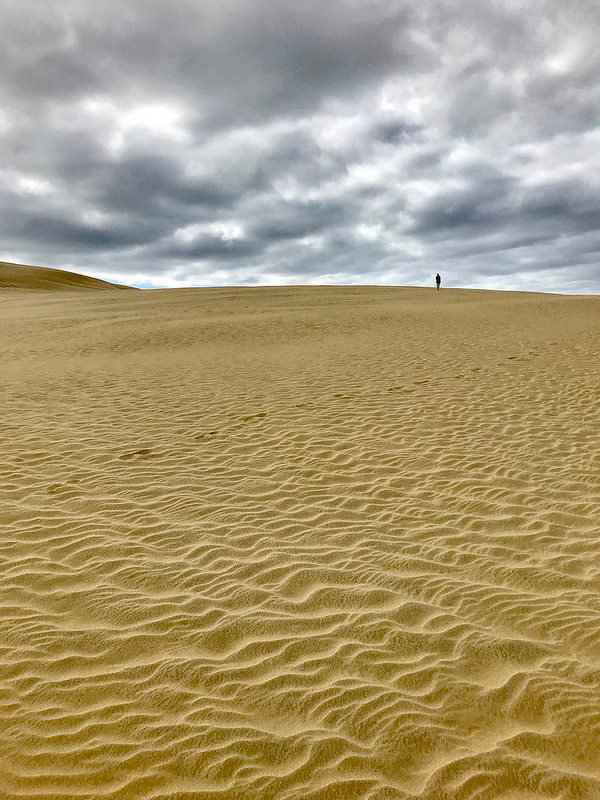 But be aware walking this sand will make you huff 'n puff, but the reward will be big. A lake completely desolated, because everyone is busy getting of the highest dune with their boogie-boards.
While being here, it did make me feel like my time in Morocco in the desert. Only we didn't stay here for the night. ?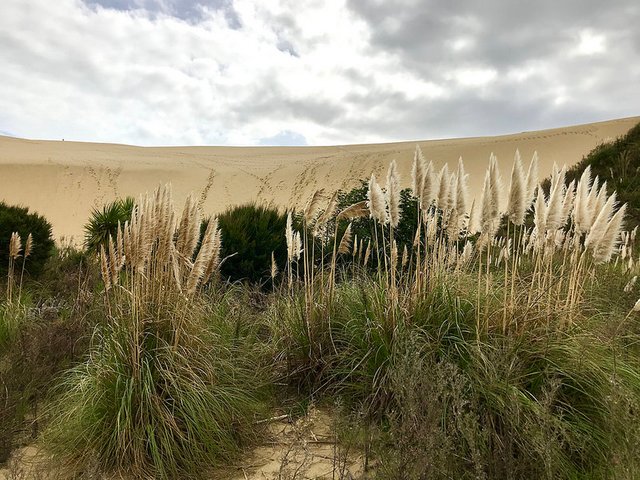 Far North
Without any doubt the far north delivers everything it promises. Cape Reinga is absolutely stunning and the Te Paki dunes are FUN while exploring and really beautiful.
After only two main attractions from the far north our day was already almost over… You really need your time here because of the long drives. So we needed to find a place for the night. We choose to stay at Ruakaka Beach. Got here by the Campermate app. This app really saved us multiple times I have to admit, while searching for a place to stay for the night.