We started the day early at the Franz Josef Glacier. After our Haas 3.0 adventure we choose the Fj walk instead of FJ and Fox. Still tired from the long drive yesterday. So actually very happy with this walk in the park! ?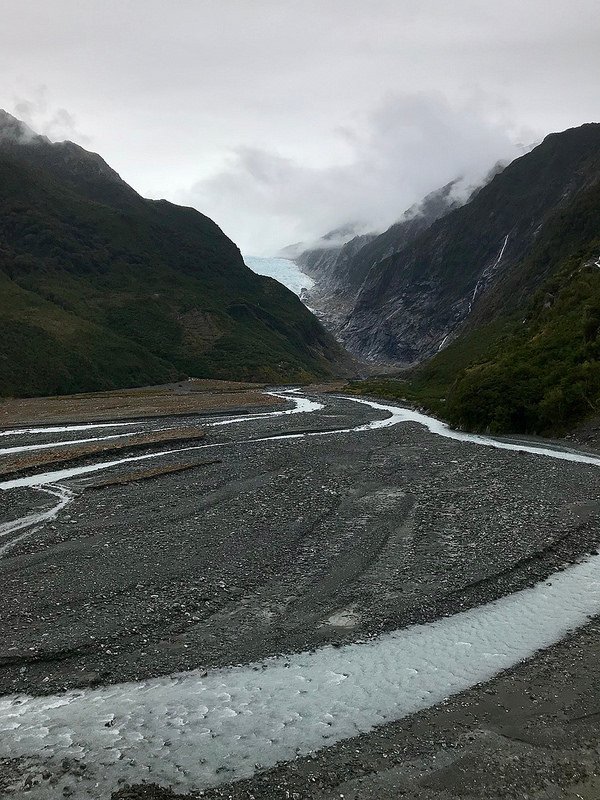 Walk in the park I hear you thinking? Yes the DoC has created a beautiful place here where you don't need walking skills at all. Only con is that the glacier is retreating very fast. You can see some pictures at the park how fast… you can't believe it! So if you wan't to see some glacier in New Zealand you better hurry!
The walk starts at the car park and leads through some forest and after this you'll see your first glimp of the glacier. Although my attention got lost immediately. You go around the corner of a giant rock wall and it's waterfall time! ?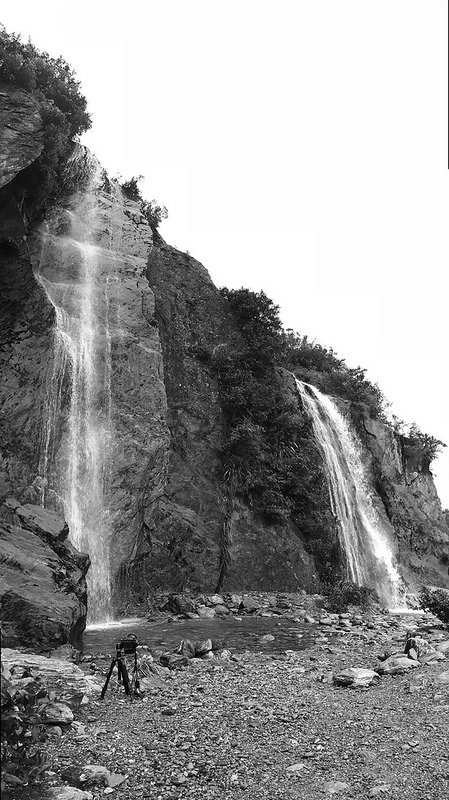 Enjoying their beautyness took me a while. The best part of this little beauty is that it's a triple waterfall. They're called Trident falls. To bad I forgot my swimming gear because you can take a shower under these falls?!
Follow our journey to the glacier through the valley and allthough no more nearby waterfalls it's still nice to see the power of nature in other aspects. Rock formations washed away by melting ice.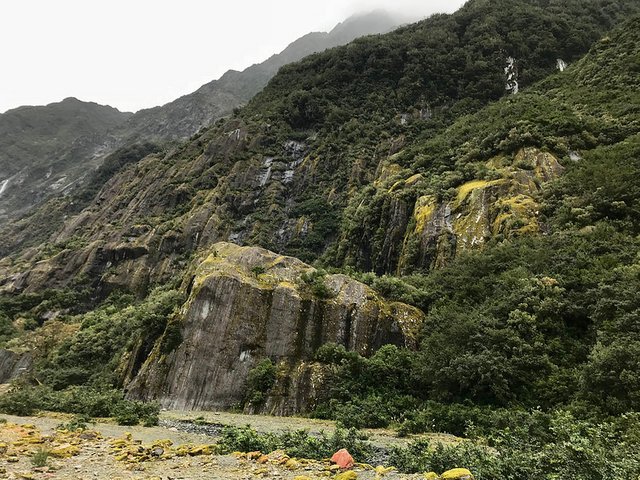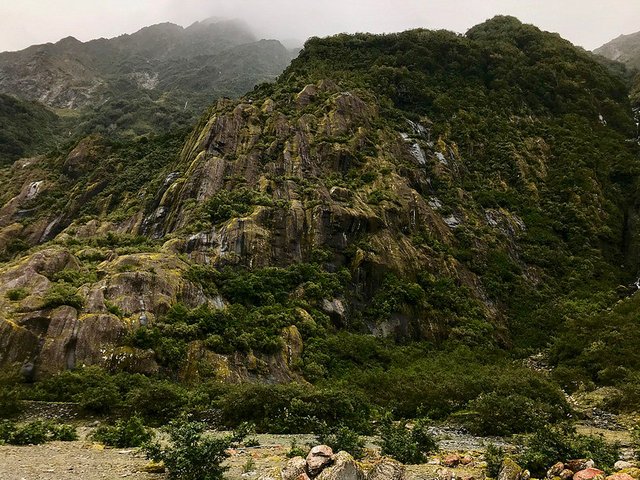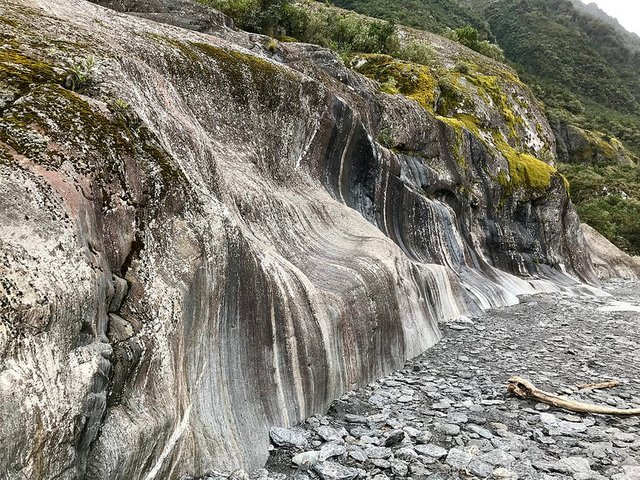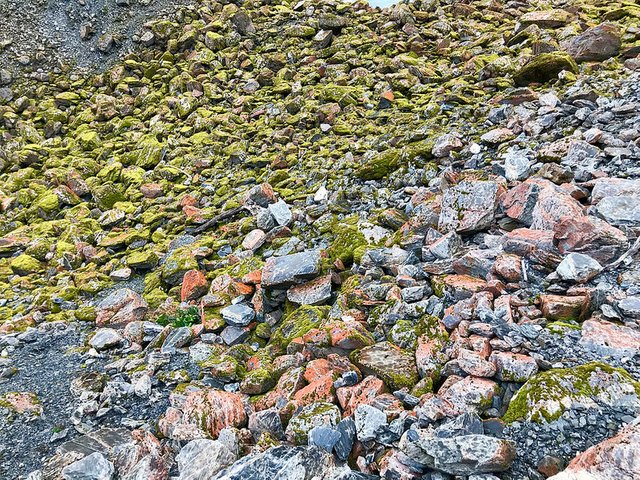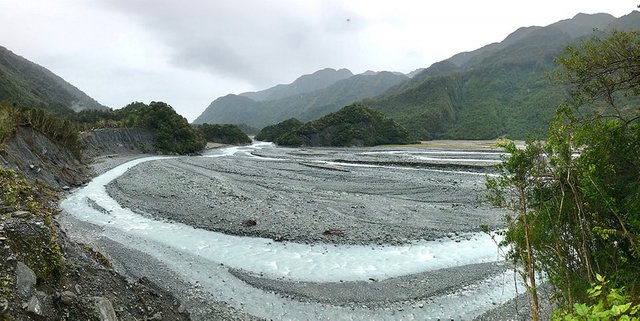 At the end of the track you'll meet FJ itself. But he's a little shy and the viewpoint is way to far. This is the place where Rob Roy's exceptional arena scores big points. There is only a glimps of FJ and nothing else to see.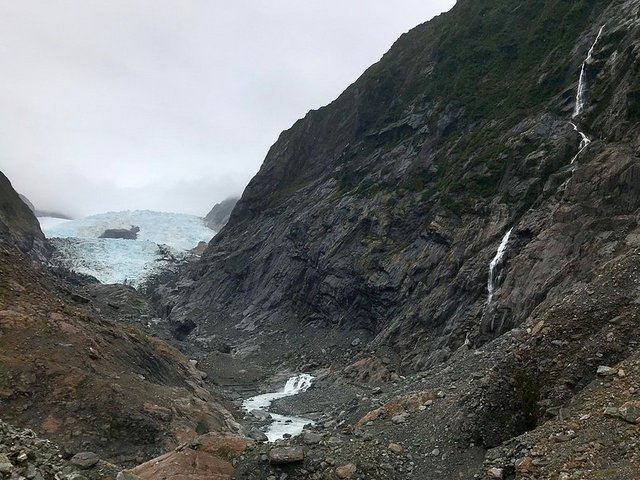 At our walk back to the car park it started to rain so we didn't try the track to the lookout called Roberts Point. This track leads to a platform where you can view the icefields from above without taking a helicopter flight.
Hokitika Gorge
We decided to start the van and try to escape the rain. We ended up at a track called Hokatita Gorge. We didn't manage to escape the rain but started this walk to see where it would get us.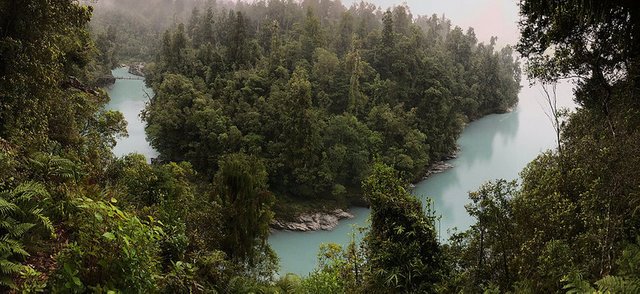 It's a short walk with some views at the river called Hokitika Gorge even a view from a swing bridge when you cross the river. Is this river worth getting soaking wet from the rain? Short answer YES! Even with this grey looking skies the river is still blue. While driving to get here we crossed some other blueish rivers but those weren't as scenic as the Gorge.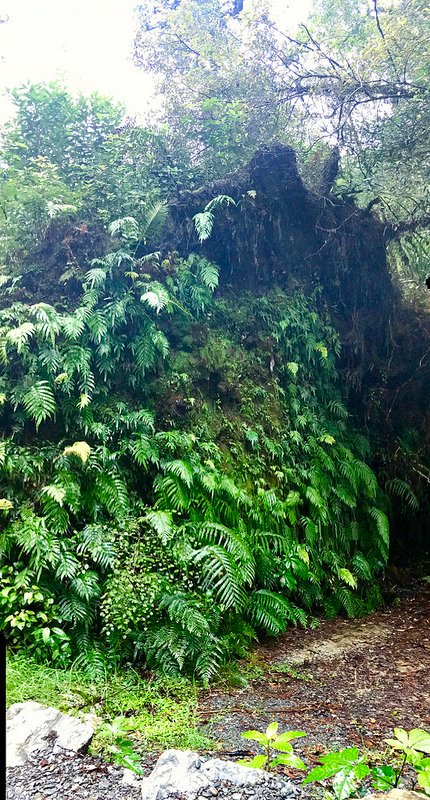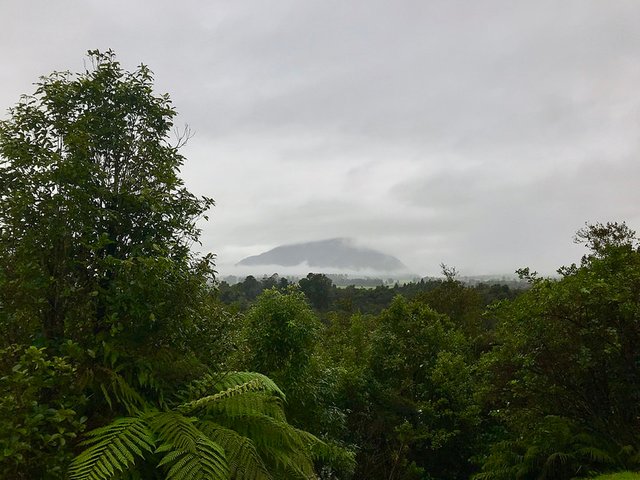 The best part of this track is the end. It ends at a sandy grey beach that works out really neat with the blue water and all the surrounding datker grey rocks and green trees. Well maybe I should just start to show some pictures?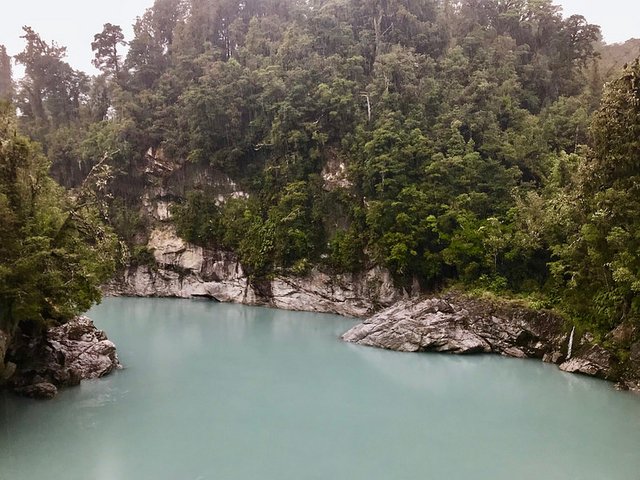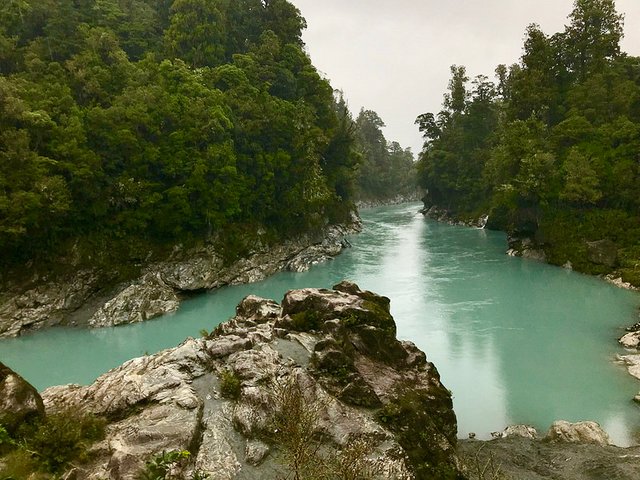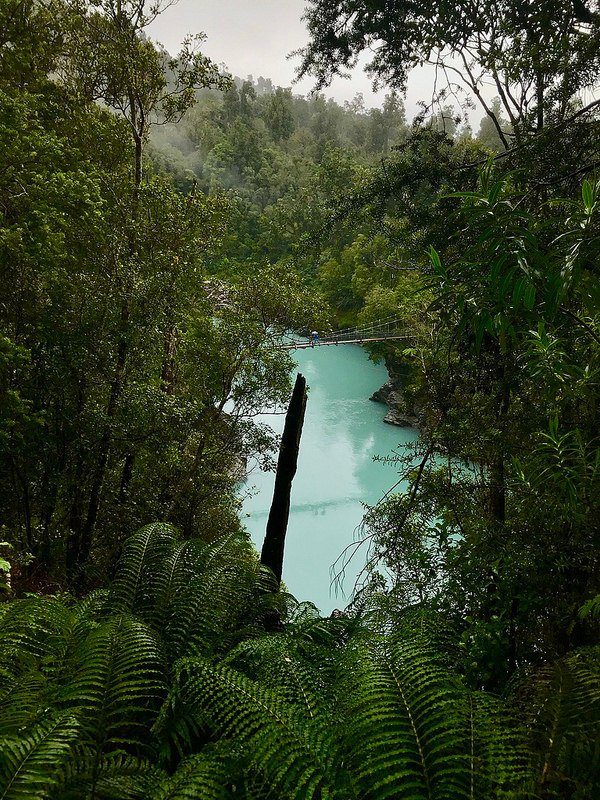 Here comes the sun
After our visit to the Gorge we decided to have some fish 'n chips for dinner at the town. Not the best fish but great chips and just perfect to have some warm food:) While eating the rain still poured down but once we finished we got lucky again the sun did manage to beat the clouds for a few minutes. So finally some sunshine again and a short but sweet beachwalk for us?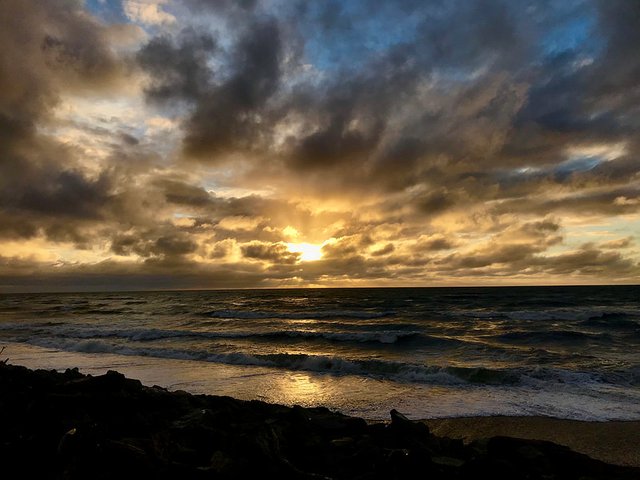 Glowworms
The town has a dell with glowworms for free. So when it got dark we headed there. And it's ta small scenery but OMG so beautifull to see those blueish lights against a dark background from the rocks.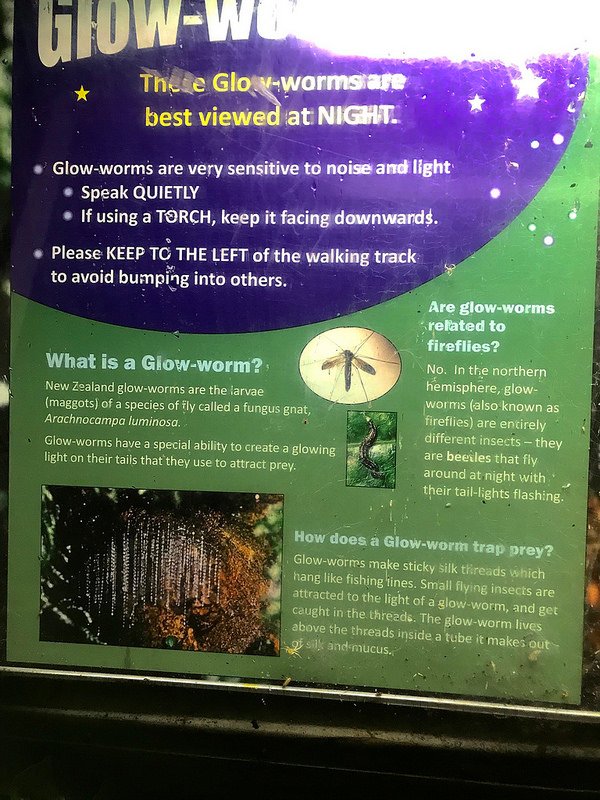 Sorry that I don't have pictues from those but my Iphone couldn't capture this low light experience. Hopefully my pictures at my D700 look fine when I can check them on a computer.