Finally a travel update had some other activities the last days and fell asleep the moment my head touched my pillow?
Well continue where I left. We stayed for the night at Brighton at a cool freecamping site. We woke up with a nice sunset and left the campsite because we read about a cool "private" beach once created by a father for his daughter. But for that entrance to the beach a tunnel was made in the sandstone cliffs. How cool is that?
Tunnel beach
This beach can only be accessed by low tide. We were lucky high tide was just over so we could enter the tunnel and see a small part of the beach. The walk was kinda steep but the views in the early morning sun absolutely stunning!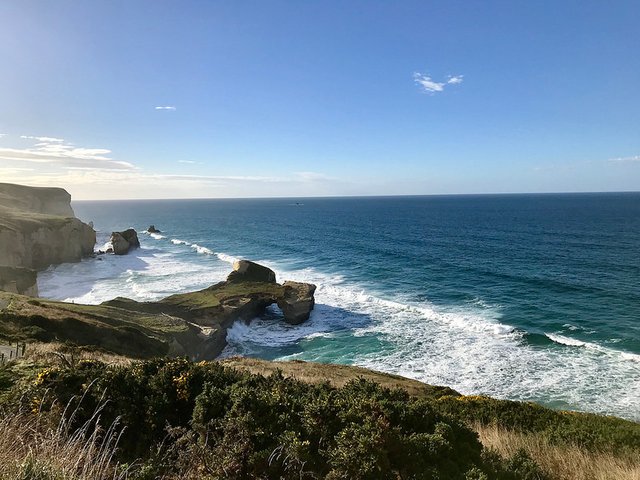 Not only the views actually but once your down at the beach the sound of the incoming waves is nice to hear also. And as a little surprise when the tide gets lower and lower you'll find a little cave.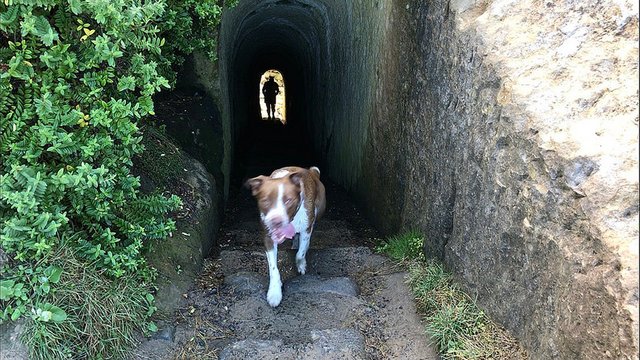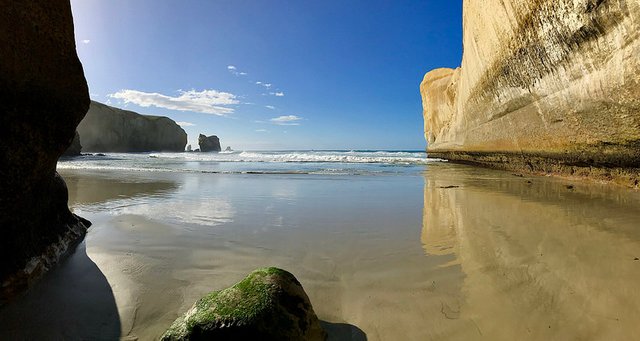 Katiki Point Lighthouse
One of the things on my list for this trip is seeing penguins in their natural environment. I only know them from the zoo and don't know if they behave the same while they enjoy their freedom. Heard they could surf really well so want to see that through my own eyes.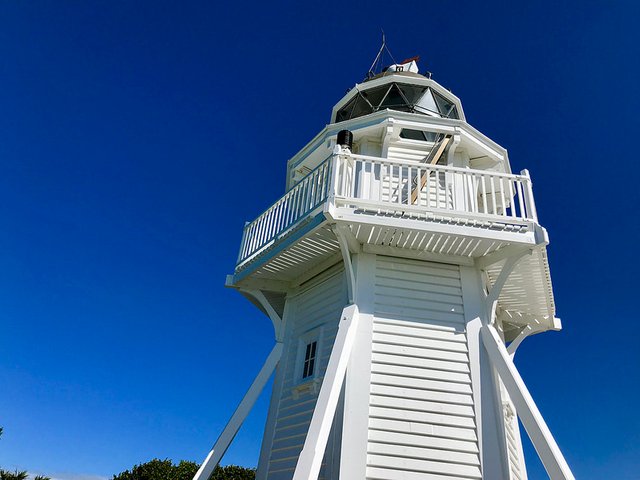 We knew about the breeding colony at this specific lighthouse viewpoint so decided to get back north a little for catching a glimpse of the yellow eyed penguins there. Well guess what didn't see them! But we did see the large seal colony. There where some seal pups really lovely to see those little ones?
Ok I lied while walking away we thought to see a head from a YEP just above the grass further along the cliff. Way to far for even for my 200mm lens. So no suitable picture I think but the ones from my camera I need to check at home?
A new penguin plan
After this we decided to go for a little detour because we still needed a place to sleep and spot maybe some penguins ?? The detour took us to Aramoana. OMG this place is amazing with a superb road bringing you there! No tourists at all rocky coastline combined with sandy beaches and did I mention the road the Aramoana already? I did oh well it's really worth it. The drive is slow and winding through the area from the harbour to this little gem at the end. I really enjoyed our return drive early in the morning with no traffic at all and a sun shining at my back so I wasn't blinded at all.
But back to this little gem we're not going away here before I told you about our YEP adventure. We went for a beach walk and spotted some penguin tracks at the beach.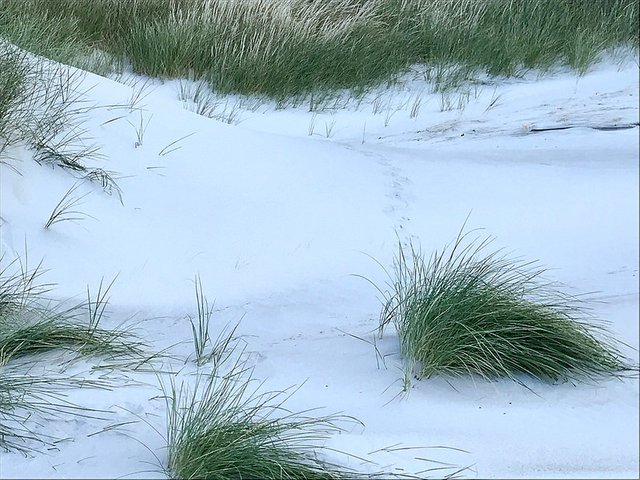 So we decided to stay and hide ourself at some rocks. Out of sight (and the wind). After a while our we got lucky while one of those little YEP's surfed his way through the waves to the beach. Oh boy these dudes can surf ?! We spotted 2 penguins and waited a little longer but no more penguins for us. But those two where really amazing to see!
After this we went for a walk over the mole where i scared some seagulls running along. Well some the mole was looking pretty white?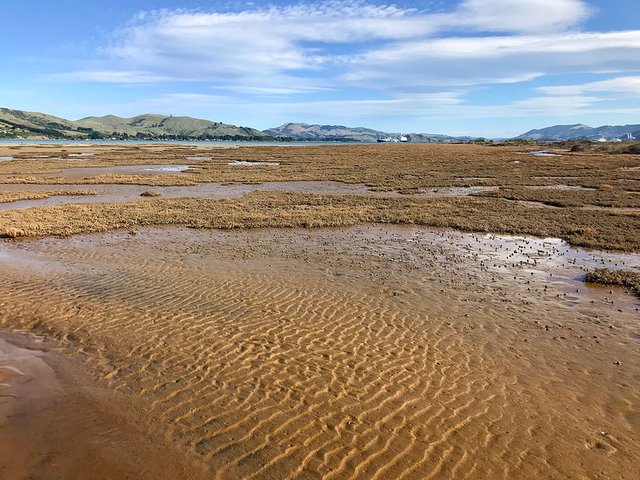 Beach run
Next day we started the day with a little early morning run to see some more of this amazing area. Did the same beach where we watched the penguins but now with low tide. This time some encounters again with some seals again! We run over the mole and then over the beach leading into the harbour. We spotted a dead seal there… talked to a local woman about it and the last few days there where already some more dead ones found. After this we started the van and continued our journey!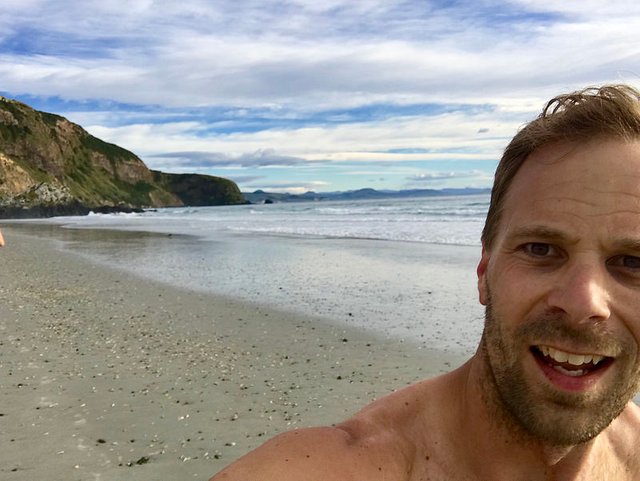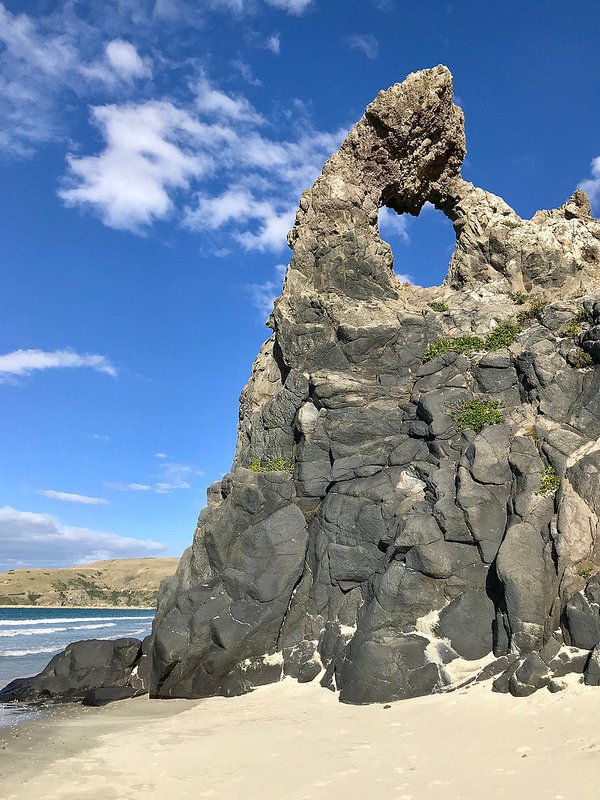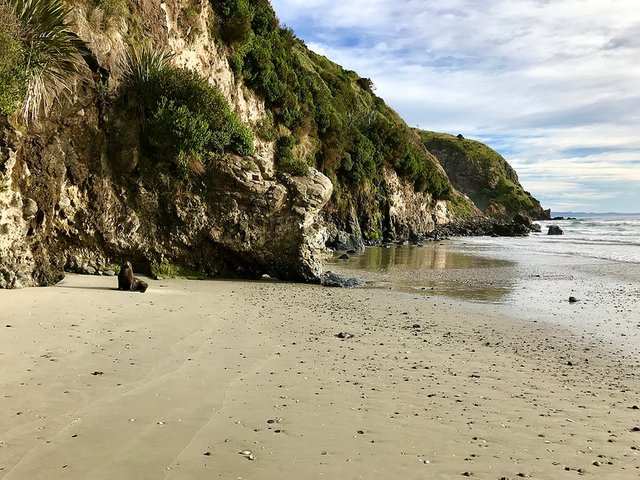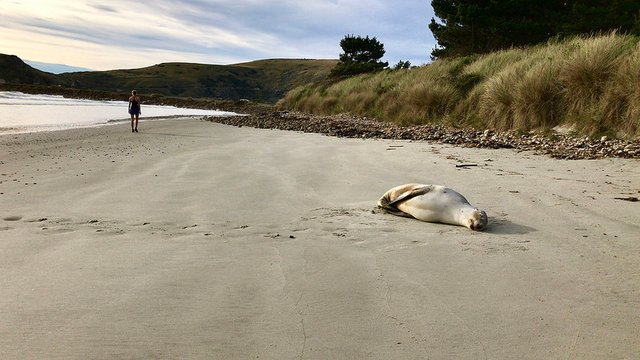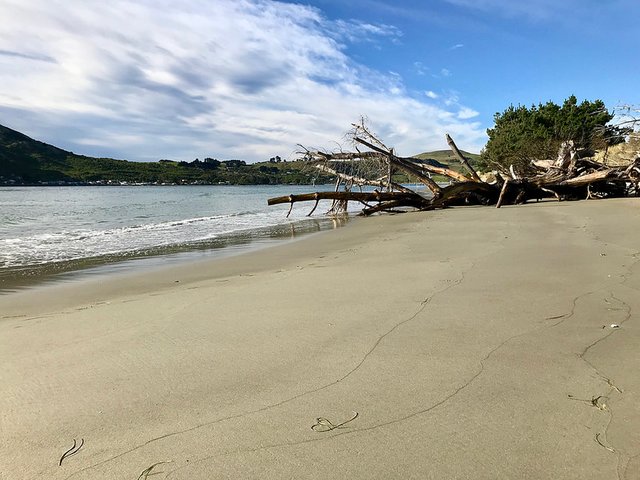 Queenstown area
Our journey leads us to Queenstown area. I wanted to see some stars and trie to take some pictures from it at dark places. Well finally the weather was nice for me and presented some clear sky moments I really enjoyed. Don't know how the pictures look they're on my camera. But will create a post later about them.
Visit Queenstown
You can't go to New Zealand and return home without seeing a kiwi in real life. So we heard about the kiwi birdlife park in Queenstown and decided to go there. They created a dark environment during daylight so you can see the kiwi's while they're awake. No good pictures of them I think. Was kinda crowdy with some school classes and my Iphone didn't get enough light. But those kiwi's are really awesome to see! They can't see anything (I think?) in the dark but they can smell really well. And they're fast! Don't know how they balance without wings but the kiwi is an awesome runner. At the park we wandered around and watch a dull bird show but then there was another cool thing. They have living dinosaurs! I do know @trexxie but wasn't aware of other dinosaurs still walking around. This Tuatara they're holding is unique and living in NZ.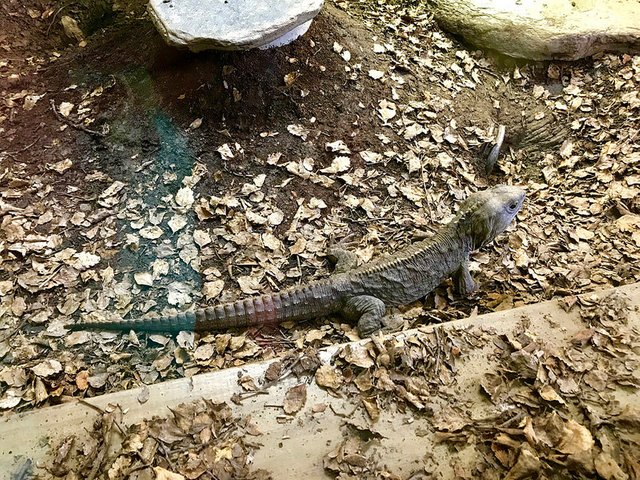 For more info about the birdpark you can visit they're website: http://kiwibird.co.nz/
First close encouter with a NZ waterfall
We ended this day with a walk somewhere around Queenstown by the river Wye. Think this one is a hidden gem. Most people driving along this road don't bother about looking up. But they miss those waterfalls in the far distance in that canyon covert with bush.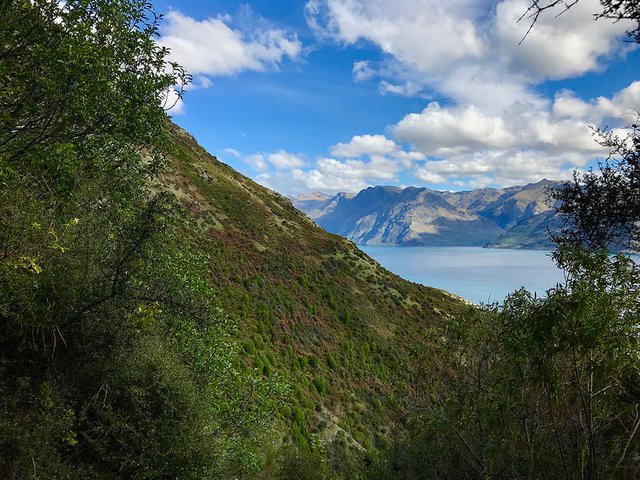 We entered this area through a hydro power plant kinda thing but it's really a Official DOC walk. There are some walls used by rock climbers but further the whole forrest seems to be empty. It's just you and the trees and the waterfalls from the Wye?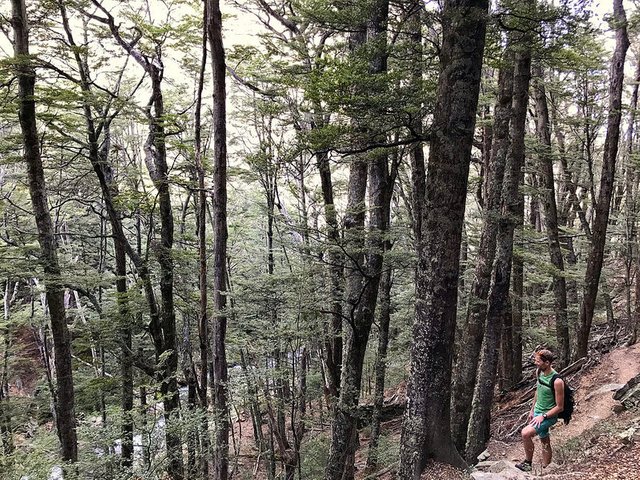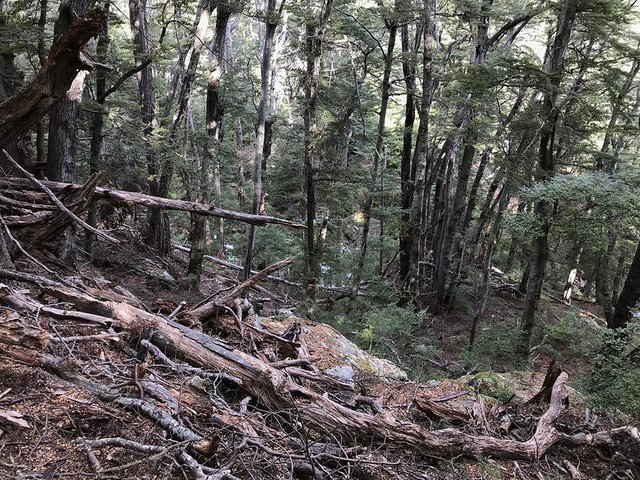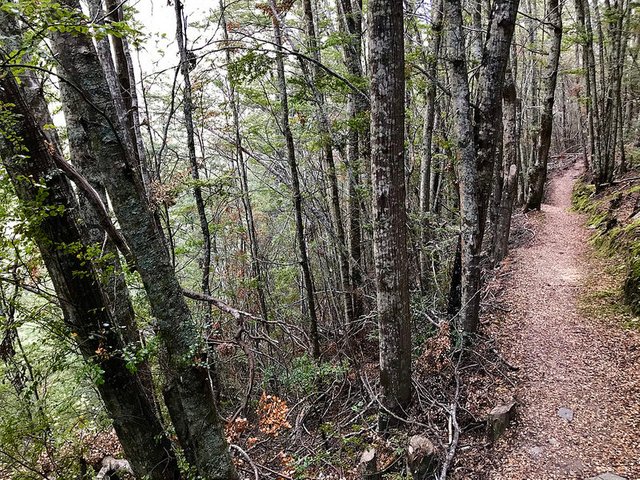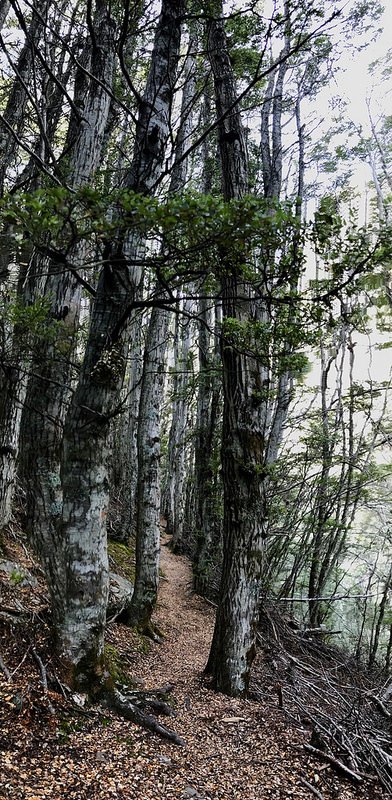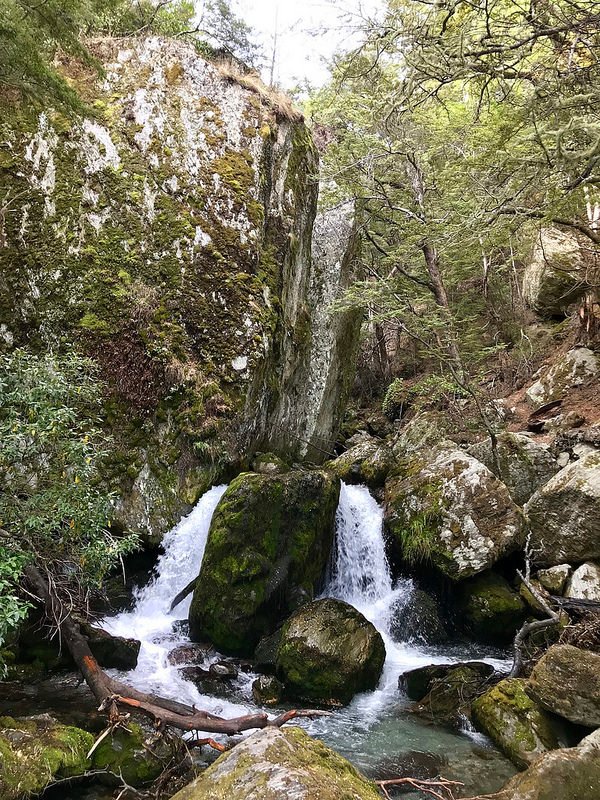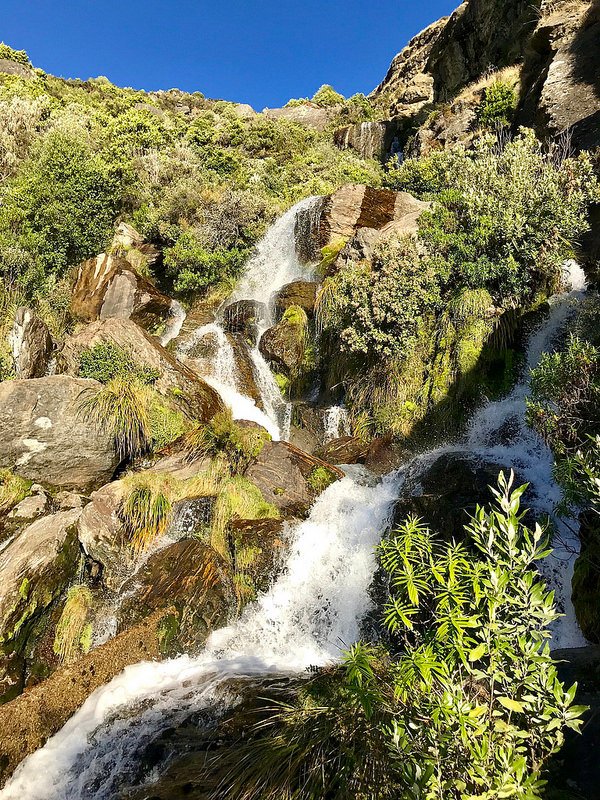 The waterfall pictures with longer shutter times will follow when I return home. Can't grab them from my good old d700 while on the road without a computer.
This post is getting already way to long. Will continue my journey in a next update. Thanks for reading.