Today we had a beautiful sunrise with a surprise! Mt Cook was there without any clouds surrounding the top?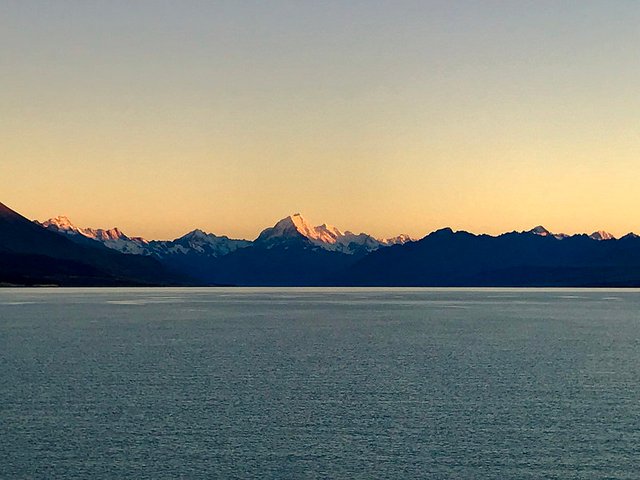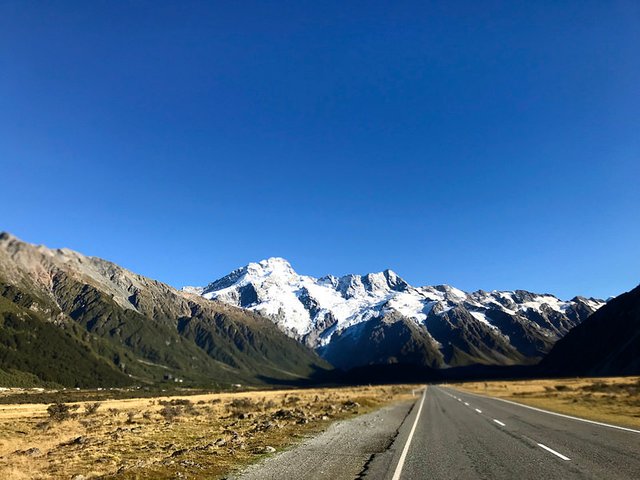 So no plan B today but continue plan A and bring a visit to Mt Cook. While we arrived early at the parking it was clear that lots of people had the same thoughts. It was kinda crowdy?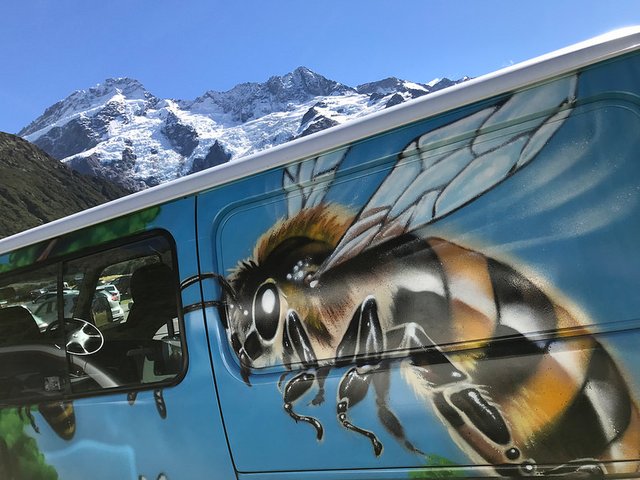 That was soon forgotten while we entered the Hooker Valley Track. Beautiful scenery the moment you start walking. At the beginning it was kinda freezing cold in the shadows allthough the birds did sing their warming morning songs. It's a one way track from aprox 5km in lenghth. At the start you begin with your first glacier lake Mueller. From that moment you'll cross the Hooker river multiple times with swing bridges all the way to the end of the track. There you'll find Hooker lake. But before you can sit down on the beach and watch the gletcher. First enjoy nature at its best with waterfalls, shrubs, colors from grey to brown to green to yellow and some reds under a blue sky.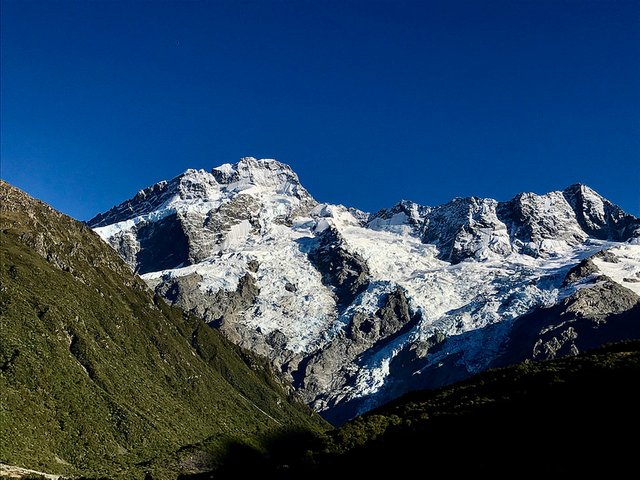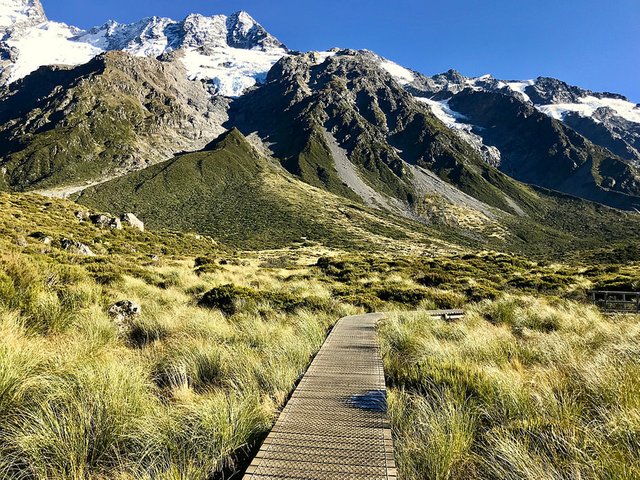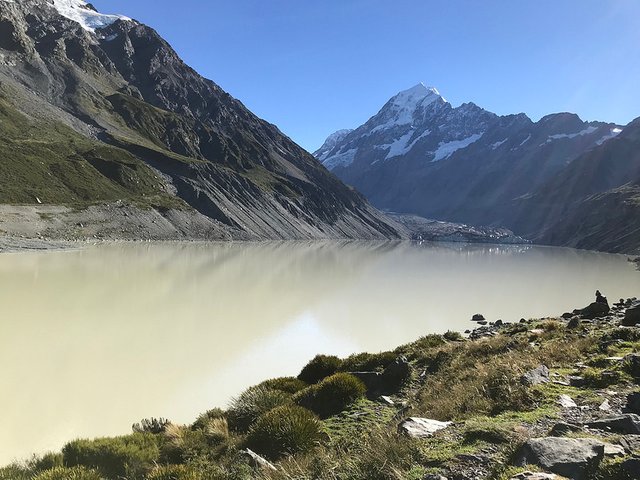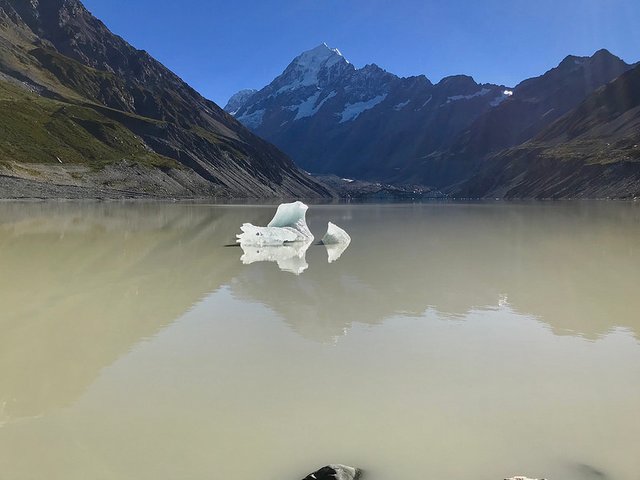 At our way back we decided to go to the neighbour glacier lake. But no oohs and aahs from me for that lake. It was kinda boring actually… from the viewpoint you could see the glacier hundreds of meters in the far distance.
After this disapointment we went for our next stop the Clay Cliffs of Omarama. Some weird pointing cliffs in an area you wouldn't suspect those elements. The canyon is kinda colourfullwith rocks changing color from yellowish red to greyblue. Beautifull to see some other nature and its strengths. The erosion of the soft rock created those strange pointy things. Quite fascinating and fun to climb. Hard taking pictures in the shadows and the harsh light above.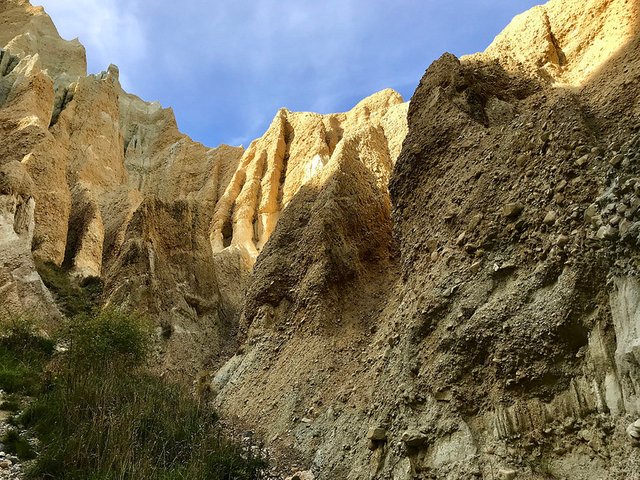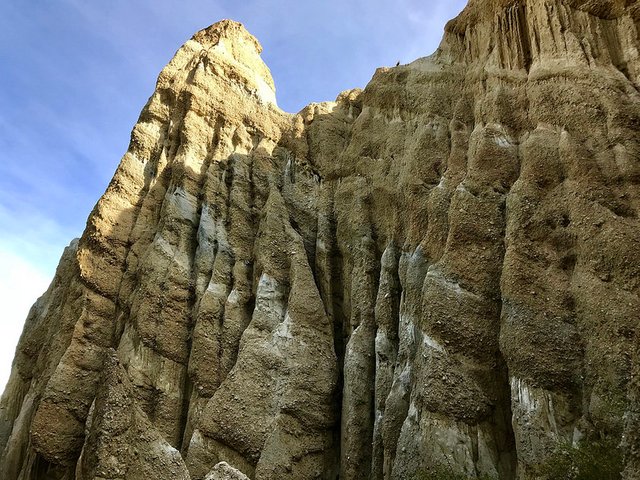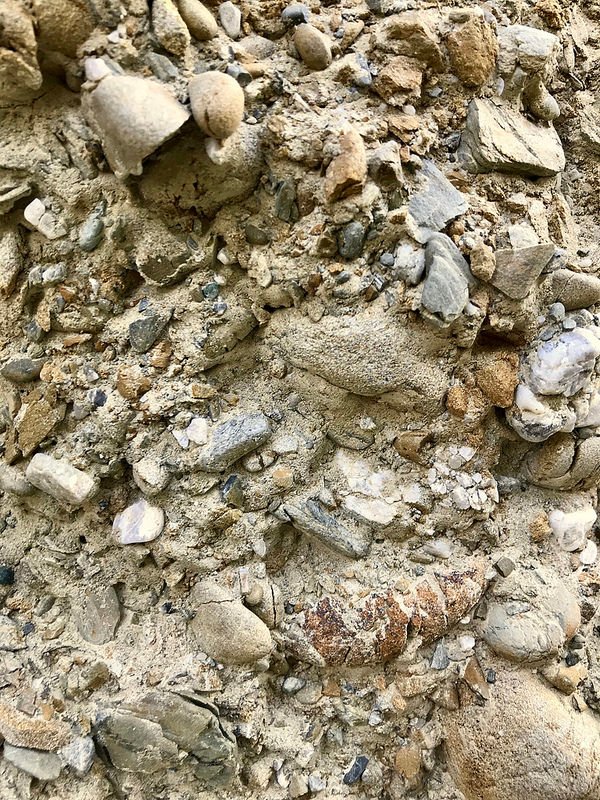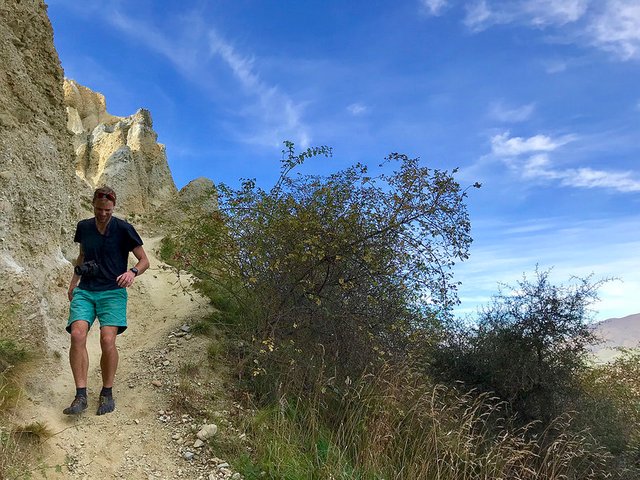 At the end of the day we ended again with our van on some watershore. This time a real coastline instead of a giant lake?

Tomorrow first time in my life a sunrise at sea I hope ?