Blue Pools
We started the day where we ended last day. So get out and start hiking for a short walk to the blue pools. But the rain washed out the deep blue colors. So we had some greyblueishgreen pools. But still beautiful to see with the early morning sun.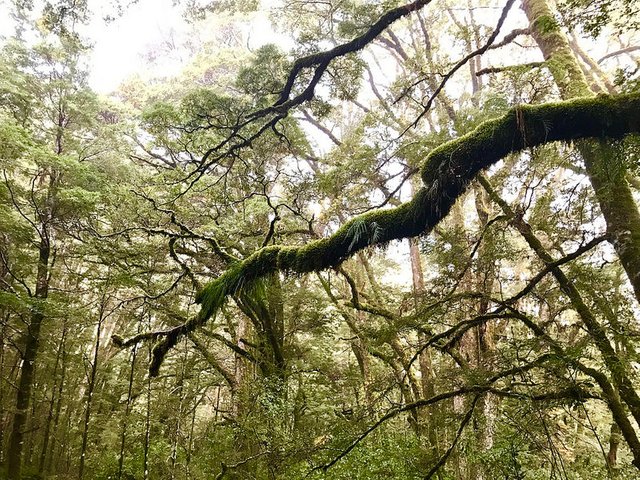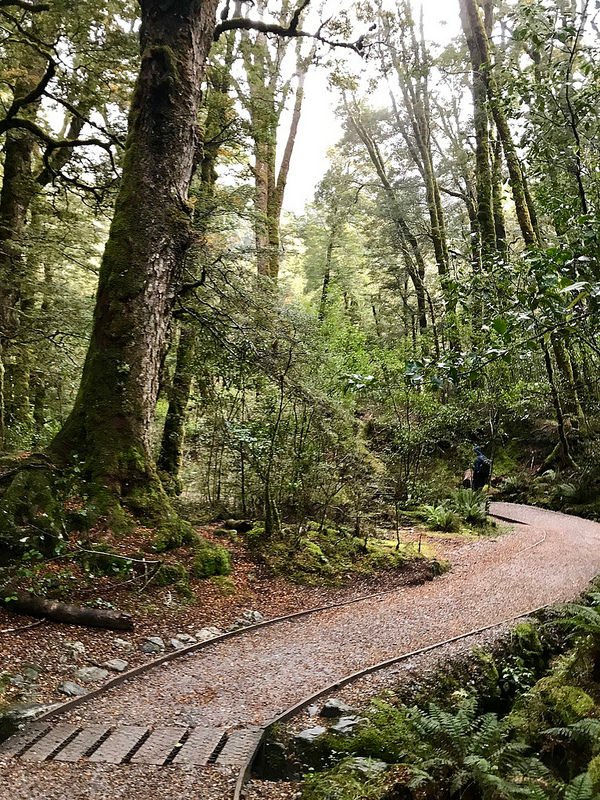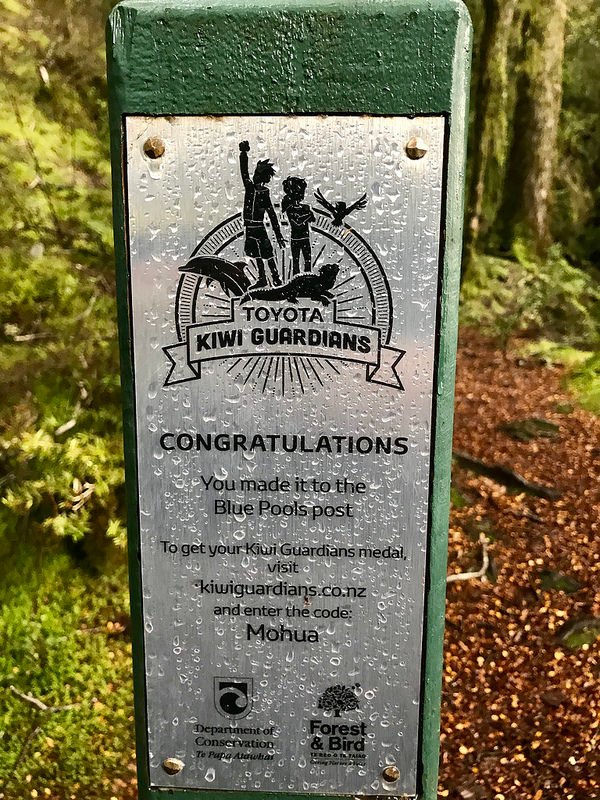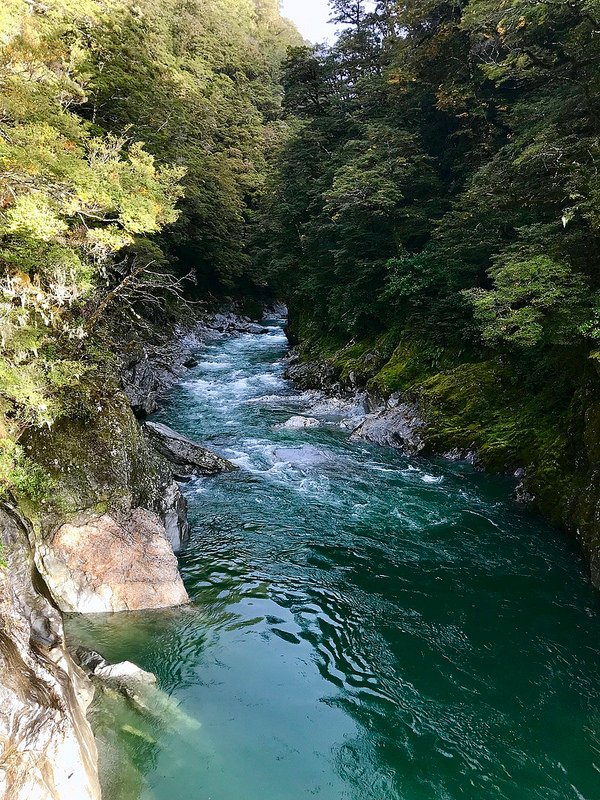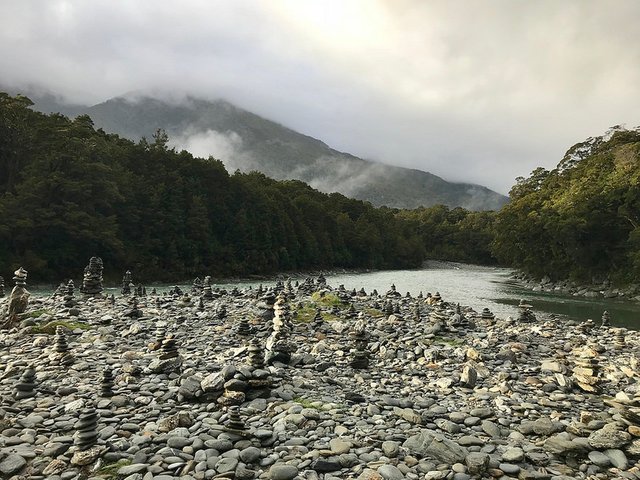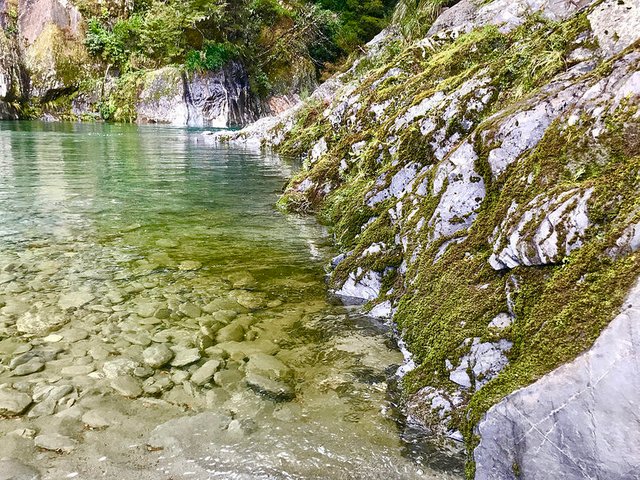 Fantail Falls
This was a quick stop right next to the parking you'll find this staircase waterfall. Easy to go but I was busy trying to get my drone to work so forgot to take a picture from this one with my phone
We could stay on the riverside but decided to go for some rockhopping to get closer. Look closer here and maybe you'll find another secret a hidden little gem (update you see how tired I am forgot to tell about this one)
Thunder Creek Fall
Start that van again and go to our next stop called Thunder Creek Fall. First attack of sandflies for the day but oh what a beauty despite those ? creatures! Short stop not many adventure options here.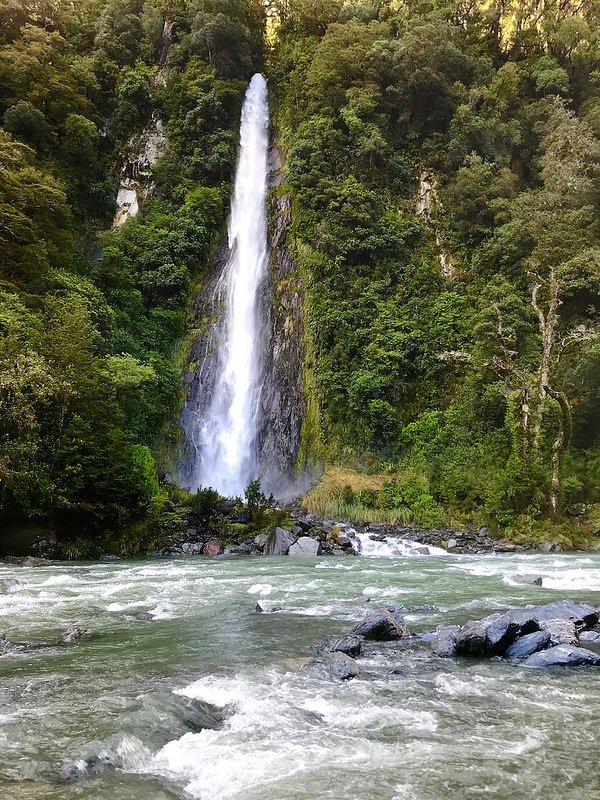 Roaring Billy
Next stop Roaring Billy falls and this is a little gem. It starts with a short jungle walk (like the Blue Pools) but more palms and lianes for the real jungle feeling. Just before you get to see the waterfall a nice little surprise with a tree you can stand inside of. At the river you get a far distance view of the beautifull waterfall so tried to get closer but two things kept me from going… to much rainfall created a deep and fast streaming part of the river. So tried to take pictures from there but those ? sandflies really like me! So rock hopped my way back to the shore where i entered the riverbed. Back in the jungle the sandflies where gone!? Still don't know what habitat they prefer but they're not everywhere… in the jungle we watched some birds playing/defending they're territory. Fun to watch but move on the next stop waits for us!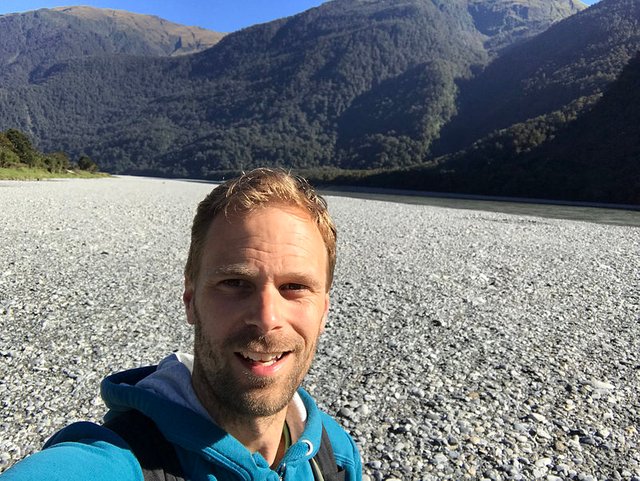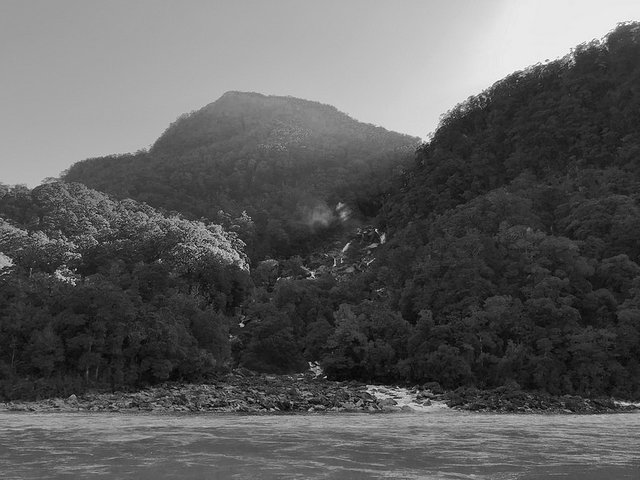 Driftwood beach
Next stop is actually mirror lake but we came across a nice looking beach with driftwood and sunshine. So decided to get out and enjoy this beautiful beach. But wait why didn't we see anyone here? After a little walk we knew… sandflies!? just keep walking not stopping for pictures. We walk faster then these creatures can fly.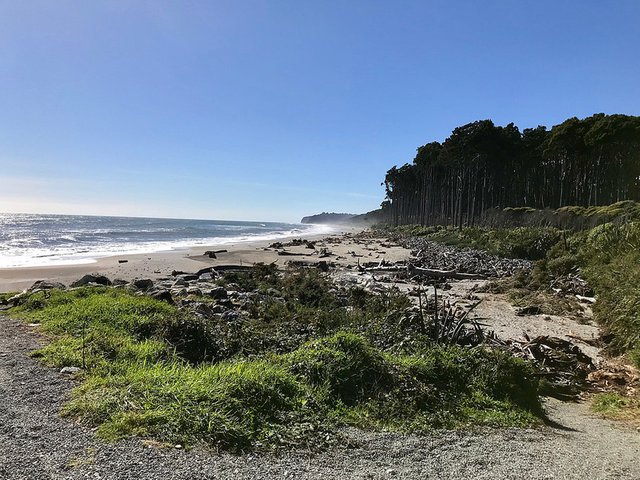 Mirror Lake
Hop in the van again and get on the road again for our next stop called Mirror Lake. We got there and had a little bit of luck we had blue skies above the lake but some clouds around mount Cook and Tasman. But it was a fun walk to get to the point called mirror lake. But there was no reflection at all?. So walked along the track around the lake and bam there it was a nice reflection in the water with some luck!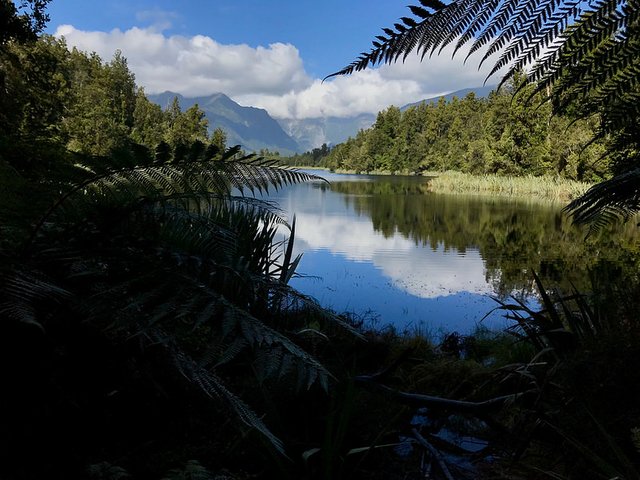 Where boots get lost
Our next stop we ran out of luck. We stopped at the Franz Josef glacier parking. My girlfriend couldn't find one of her boots. Did she used them today? Nope so where could they be… we searched the van but no boots! Girlfriend really likes them (old fashioned craftmanship leather boots. You don't see them that much anymore with all the goretex variations nowadays. I placed them under our bed last night so I knew for sure we still had them at the Blue Pools. So we thought it must be fallen out of the van after opening a slide door at a stop earlier this day. So start the van and do all our stops again! Hophop fast driving and after checking our stops one by one again we found it at the Thunder Creek fall parking. A visitor placed the boot on top of a pole from the fence! Yeah hooray for the nice people for placing those things they find in sight?. With a happy girlfriend we started our van for Haast 3.0 adventure time?. So sorry for running behind my travel adventures but got a little tired after this loooong day! And it took some time to recover. Last days where more like aaah I see my pillow -> ?. But you'll get them all for sure!